Ambrose 24th as Hendrick dominates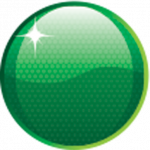 Marcos Ambrose will start tomorrow's Aaron's 499 at Talladega from 24th position, after his Richard Petty Motorsports Ford proved unable to match the pace of the front-runners in qualifying.
Hendrick Motorsports drivers Jeff Gordon, Jimmie Johnson, Mark Martin and Dale Earnhardt Jr. took a rare sweep of the first two rows – with Gordon recording his 70th career Sprint Cup pole.
Ambrose said there was nothing he could do to make the car run faster on the superspeedway.
"We were a little disappointed in qualifying trim and we thought we could have been a little better, but it doesn't make a whole lot of difference around this place," he said.
"It's a quiet day for the drivers.  There's not much you can do out there to make any difference, so I'm looking forward to Sunday's race.
"I've had good runs here in the past and some pretty bad ones too, so we'll just see what it gives us and not get greedy."
See below for the full resut
| | | | | |
| --- | --- | --- | --- | --- |
| 1 | Jeff Gordon | Chevrolet | Drive to End Hunger | 178.248 |
| 2 | Jimmie Johnson | Chevrolet | Lowe's | 177.844 |
| 3 | Mark Martin | Chevrolet | Carquest / Go Daddy.com | 177.807 |
| 4 | Dale Earnhardt Jr. | Chevrolet | National Guard / Amp Energy | 177.765 |
| 5 | Paul Menard | Chevrolet | Schrock Cabinetry / Menards | 177.702 |
| 6 | Landon Cassill | Chevrolet | Thank A Teacher Today / Security Benefit | 177.685 |
| 7 | David Ragan | Ford | UPS "We Love Logistics" | 177.439 |
| 8 | Kurt Busch | Dodge | Shell / Pennzoil-AAA | 177.379 |
| 9 | Brian Vickers | Toyota | Red Bull | 177.370 |
| 10 | Clint Bowyer | Chevrolet | BB&T | 177.353 |
| 11 | Trevor Bayne | Ford | Good Sam Club / Camping World | 177.353 |
| 12 | Michael Waltrip | Toyota | Aaron's / Auburn National Champions | 177.317 |
| 13 | Juan Montoya | Chevrolet | Target | 177.182 |
| 14 | David Reutimann | Toyota | Aaron's Dream Machine | 177.143 |
| 15 | Bobby Labonte | Toyota | Bush's Baked Beans | 177.120 |
| 16 | AJ Allmendinger | Ford | Best Buy | 177.087 |
| 17 | Greg Biffle | Ford | 3M Scotch-Blue | 177.074 |
| 18 | Regan Smith | Chevrolet | Furniture Row Companies | 177.061 |
| 19 | Brad Keselowski | Dodge | Miller Lite | 177.032 |
| 20 | Carl Edwards | Ford | Aflac | 177.005 |
| 21 | Jamie McMurray | Chevrolet | Bass Pro Shops / Tracker | 176.872 |
| 22 | Joe Nemechek | Toyota | NEMCO Motorsports | 176.695 |
| 23 | Ryan Newman | Chevrolet | Haas Automation | 176.659 |
| 24 | Marcos Ambrose | Ford | Dewalt | 176.575 |
| 25 | Matt Kenseth | Ford | Crown Royal Black | 176.519 |
| 26 | Martin Truex Jr. | Toyota | NAPA Auto Parts | 176.477 |
| 27 | Jeff Burton | Chevrolet | Cat Financial | 176.461 |
| 28 | Travis Kvapil | Ford | Long John Silver's / TMone | 176.425 |
| 29 | Denny Hamlin | Toyota | FedEx Office | 176.370 |
| 30 | Tony Stewart | Chevrolet | Office Depot / Mobil 1 | 176.347 |
| 31 | Kasey Kahne | Toyota | Red Bull | 176.298 |
| 32 | Kevin Conway | Toyota | Extenze | 176.195 |
| 33 | Steve Park | Chevrolet | Tommy Baldwin Racing | 176.162 |
| 34 | Kyle Busch | Toyota | M&M's Pretzel | 175.939 |
| 35 | Dave Blaney | Chevrolet | Golden Corral | 175.806 |
| 36 | Joey Logano | Toyota | The Home Depot | 175.410 |
| 37 | Andy Lally | Ford | Interstate Moving Services | 175.349 |
| 38 | Kevin Harvick | Chevrolet | Budweiser | 175.154 |
| 39 | David Gilliland | Ford | Taco Bell | 175.134 |
| 40 | Casey Mears | Toyota | GEICO | 174.595 |
| 41 | Terry Labonte | Ford | C&J Energy | 174.271 |
| 42 | Sam Hornish | Dodge | Fast Five / Speed Energy | – |
| 43 | Bill Elliott | Chevrolet | Red Line Oil | Provisional |