Whincup admits to own pit lane mistake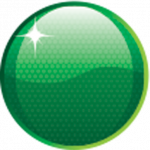 Jamie Whincup has blamed himself for the incident that took him out of today's Race 5 at the ITM400 Hamilton.
After qualifying on pole, the V8 Supercars Championship leader completed his first pit stop while running towards the front of the field but made an error exiting pit lane. He collected the outside concrete wall, breaking the steering on his Commodore and dropping him down to an eventual 23rd, three laps off the leader.
Whincup could only lay blame on himself.
"Not the best day," Whincup said post-race.
"I just made a rookie error coming out of pit lane and hit the wall.
"It is so crazy slippery in this pit lane, but that's OK, we're rapt for (Craig) Lowndesy, we're on the podium, and tomorrow's another day, so we'll re-qualify and have another crack."
Whincup continues to lead the V8 Championship ahead of Mark Winterbottom, Lowndes and race winner Rick Kelly.
Whincup wasn't the only driver to make an error in pit lane. CLICK HERE for full story and images …