Waters breaks Hidden Valley lap record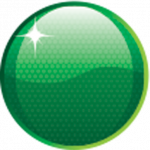 Josh Waters has taken his Suzuki to the pole for the latest round of the Viking Group Australian Superbike Championship at Darwin's Hidden Valley Raceway, smashing the lap record in the process.
The 24-year-old Mildura rider snared provisional pole in the outright qualifying session and then edged out Honda's Jamie Stauffer in the QBE Superpole session by the narrowest of margins – some four-one thousandths of a second.
Stauffer could feel right to be aggrieved – with most on hand believing the Hunter Valley rider to have done enough to start from the point.
The only man to have started on pole position this year, Wayne Maxwell was fuming when his Suzuki factory machine expired at the beginning of his first flying lap and he'll line up from the back of the grid.
Ben Attard took his Aprilia to third on the grid.
"All credit has to go to Suzuki today," said Waters.
"The bike was fast early on and they managed to make it even better to ride in the second qualifying session.
"It's comfortable over a single lap and I think it will be just as strong over race distance tomorrow.
"I'd love to win back-to-back, but there's a lot of work to be done yet and lots of guys who will be a factor."