Tyre bundle and sensor resolution found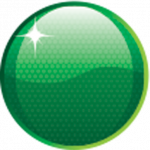 The tyre bundles and sensors at Hamilton's street circuit chicane will be situated in the same configuration as yesterday's final practice session.
The Turn 4 chicane, a three-part corner, will have the sensors in place at the first and last section of the corner, with a tyre bundle in the middle.
In qualifying (10.20am NZT), if a driver triggers the sensor, his lap will be automatically disqualified.
In the race (3.05pm NZT), each driver will get four warnings. If a driver trips the sensor a fifth time he will be given a black flag, and any subsequent trigger will result in a drive-through penalty.
In yesterday's four practice sessions, three different configurations were trialled.
Local hero Greg Murphy says that given the track's configuration, the sensor resolution is the best way forward.
"I think that's the way to go," Murphy told Speedcafe.com.
"Yesterday, it was activating a lot of breaches at the second part of the chicane. No one was getting an advantage. There was a bunch of tyres there and we were still getting breaches.
"It's not perfect and it's not quite right, but it seems to be working OK. At that corner, there is no leeway with it at all, which means we have to drive within it.
"And in these conditions, it's going to be very hard."
Wet weather has greeted drivers, teams and fans today at Hamilton.
Stay tuned to Speedcafe.com throughout the day for the latest results and news.
See below for Speedcafe.com's ITM400 Hamilton Race Guide