Steve Johnson takes provisional pole in NZ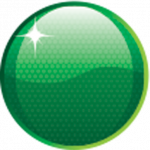 Steve Johnson has taken provisional pole for Race 5 of the V8 Supercars Championship at the ITM400 Hamilton.
In a session disrupted by wet weather and accidents, the Jim Beam Racing driver took his second pole position at the Hamilton circuit, adding to his 2009 efforts.
The top 10 shootout will be held at 11.20am NZT.
Rounding out the top 10 is Rick Kelly (Jack Daniel's Racing), Shane van Gisbergen (SP Tools Racing), the TeamVodafone pair of Craig Lowndes, Jamie Whincup, David Reynolds (Stratco Racing), Greg Murphy (Pepsi Max Crew), Tony D'Alberto (Wilson Security Racing), Dean Fiore (Sitech Racing) and Garth Tander (Toll Holden Racing Team).
James Courtney was the first to cause a red flag when he collected the turn three wall, bring out a red flag. He will start 16th.
Worst was to come for Paul Dumbrell. The Bottle-O Racing entry hit the turn three wall even harder, caving in the front of his Falcon FG. The Ford Performance Racing team will have a lot of work to do before the 3.05pm.
After the Courtney/Dumbrell red flags, less than two minutes of the session remained and no drivers were able to improve their times.
In the rush to get a better lap time, Jason Bright also tagged the turn three wall.
For an update on the tyre bundle and sensor situation on the back straight CLICK HERE
1    17   Steven Johnson           Ford Falcon FG       1:35.8538*
2    15   Rick Kelly               Holden Commodore VE2 1:35.9807
3     9   Shane Van Gisbergen      Ford Falcon FG       1:36.0896
4   888   Craig Lowndes            Holden Commodore VE2 1:36.3580
5    88   Jamie Whincup            Holden Commodore VE2 1:36.5077
6    16   David Reynolds           Holden Commodore VE2 1:36.7770
7    11   Greg Murphy              Holden Commodore VE2 1:36.8028
8     3   Tony D'Alberto           Ford Falcon FG       1:36.8435
9    12   Dean Fiore               Ford Falcon FG       1:36.8624
10    2   Garth Tander             Holden Commodore VE2 1:36.9763
11    5   Mark Winterbottom        Ford Falcon FG       1:37.0891
12   18   James Moffat             Ford Falcon FG       1:37.1194
13    6   Will Davison             Ford Falcon FG       1:37.2843
14   19   Jonathon Webb            Ford Falcon FG       1:37.4044
15   61   Fabian Coulthard         Holden Commodore VE2 1:37.6021
16   39   Russell Ingall           Holden Commodore VE2 1:37.7559
17   30   Warren Luff              Holden Commodore VE2 1:37.7904
18   55   Paul Dumbrell            Ford Falcon FG       1:37.8300
19    7   Todd Kelly               Holden Commodore VE2 1:37.8479
20    8   Jason Bright             Holden Commodore VE2 1:38.1719
21   49   Steve Owen               Holden Commodore VE2 1:38.2784
22    1   James Courtney           Holden Commodore VE2 1:38.9804
23   21   Karl Reindler            Holden Commodore VE2 1:39.0865
24   34   Michael Caruso           Holden Commodore VE2 1:39.3077
25   14   Jason Bargwanna          Holden Commodore VE2 1:39.6767
26   47   Tim Slade                Ford Falcon FG       1:40.1066
27   33   Lee Holdsworth           Holden Commodore VE2 1:40.2031
28    4   Alex Davison             Ford Falcon FG       1:42.9963
See below for Speedcafe.com's ITM400 Hamilton Race Guide