SPY PICS: V8 Supercars, The Whole Story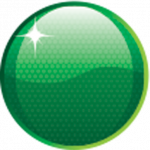 Some of V8 Supercars deepest, darkest secrets will be revealed in an upcoming tell-all book – V8 Supercars, The Whole Story.
The book, penned by former News Limited automotive journalist Gordon Lomas, delves into the history of the sport – from its heritage years in the 70s and 80s, and right through the Tony Cochrane-led era.
Speedcafe.com caught sight on the book in Hamilton's media centre, said to be the only copy in existence at this point.
Speedcafe.com was not permitted to read the book, due to be released on August 1.
The book is said to highlight some of the sport's most controversial moments including;
– Inner-team issues of the past 15 years,
– Ownership dramas with Tom Walkinshaw (2003)
– Power struggles involving Kelvin O'Reilly and John Hewson in the latter stages of TEGA
– Tony Cochrane's success and failed dealings with various governments, including the defunct Canberra street race.
According to the book's author Gordon Lomas, Cochrane reveals that he blames himself for the failed Canberra race, plus more …
"As the title of the book says, it's the whole story of how V8 Supercars came about," Lomas told Speedcafe.com.
"And the foundations were laid well before V8 Supercars got involved. You can't cover every last thing, but we have definitely covered all the main stuff."
V8 Supercars, The Whole Story, is written by Lomas, co-authored by Steve Sargeant, published by Penguin Books and features photography from long-time Australian motorsports photographer Dirk Klynsmith.