Sebastien Ogier heads the field in Jordan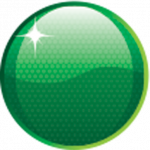 The Citroen Total World Rally Team's Sebastien Ogier will take a 31.6-second lead over team-mate Sebastien Loeb into the final eight stages of the shortened Jordan Rally.
A handful of seconds separated Ogier, Loeb, Jari-Matti Latvala (Ford) and Petter Solberg (Citroen) throughout the opening six stages; where Mikko Hirvonen (Ford) and Loeb were disadvantaged by running at the front of the field and acting as 'road sweepers'.
The new Citroën DS3 WRC was slightly quicker than the Ford Fiesta over the demanding gravel stages and the two DS3s will start the final day in front of third-placed Latvala in the Ford Abu Dhabi World Rally Team Fiesta RS WRC. Solberg holds fourth position and Hirvonen rounds off the top five.
Ogier hit the front through the daunting 41 kilometre Jordan River stage and held the position through to the end of the day.
"I think it's been a good day," said Ogier.
"We have a lead of over 30 seconds, which isn't so bad, although now we'll have to open the road for everyone else tomorrow."
The question going into the final stage was whether any of the frontrunners was willing to take the overall lead overnight and therefore have to run first on the road throughout the final day's stages. Hirvonen was already out of the equation, having dropped over a minute through having to run first on the slippery gravel stages, he then encountered power-steering issues on the final test.
Loeb decided to take the tactical move.
"I slowed down in the middle of the final stage and I tried to make the other drivers push," said Loeb.
"I couldn't do much tactics being second on the road so I tried to do that. But Ogier still has a good lead."
While Latvala and Solberg responded by slowing down, Ogier continued to push, knowing that he would need a substantial cushion to overcome the disadvantage of running first tomorrow.
After a largely trouble-free day at the wheel of his Ice Racing Citroen DS3 WRC, former F1 World Champion Kimi Raikkonen rounded out Friday's competition in Jordan in sixth place, 14.9s behind Hirvonen. The Finn edged ahead of M-Sport Stobart driver Matthew Wilson on Friday's final stage, demoting the Briton to seventh, 12-seconds further back.
Day 1 Results : Jordan Rally
| | | | | |
| --- | --- | --- | --- | --- |
| Pos | Driver | Car | Model | Time |
| 1 | Sebastien Ogier | Citroen | DS3 WRC | 1:32:53.4 |
| 2 | Sebastien Loeb | Citroen | DS3 WRC | +0:31.6 |
| 3 | Jari Matti Latvala | Ford | Fiesta WRC | +0:33.1 |
| 4 | Petter Solberg | Citroen | DS3 WRC | +0:35.3 |
| 5 | Mikko Hirvonen | Ford | Fiesta WRC | +2:30.9 |
| 6 | Kimi Raikkonen | Citroen | DS3 WRC | +2:45.8 |
| 7 | Matthew Wilson | Ford | Fiesta WRC | +2:57.8 |
| 8 | Khalid Al Qassimi | Ford | Fiesta WRC | +4:49.7 |
| 9 | Fediroco Villagra | Ford | Fiesta WRC | +4:54.2 |
| 10 | Nasser Al-Attiyah | Ford | Fiesta S2000 | +5:19.3 |