Rick Kelly takes Kelly Racing's first V8 win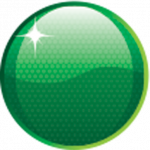 Rick Kelly has scored Kelly Racing's first victory in the V8 Supercars Championship, winning a wet Race 5 at the ITM400 Hamilton.
Jack Daniel's Racing's Kelly beat home TeamVodafone driver Craig Lowndes and team-mate and older brother Todd.
Todd was forced to hold off a gallant Mark Winterbottom in the closing stages.
Rounding out the top 10 was James Courtney (Toll Holden Racing Team), Steve Johnson (Jim Beam Racing), Will Davison (Trading Post FPR), Greg Murphy (Pepsi Max Crew), Fabian Coulthard and James Moffat (Jim Beam Racing).
The win was Rick Kelly's first since Oran Park in 2008.
For championship leader Jamie Whincup, an error on new slick tyres on a cold, greasy track cost him dearly. The two-time champion collected the concrete wall at the exit of pit lane, dropping him down a number of laps.
Despite the difficult conditions during the opening, the first Safety Car did not appear until Lap 29 when the Lucky 7 Racing Falcon Tim Slade slid off the circuit at high-speed and hit a tyre bundle.
Slade's incident was one of two Safety Car periods, with a errant door skin on the front straight late in the race causing the other yellow period.
The rain produced unpredictable conditions, but besides Slade's accident, the most damage happened in pit lane.
Shane van Gisbergen, Garth Tander, Michael Caruso and Craig Lowndes all made errors at the pit booms, knocking over a few of their crew members. There is an injury concern for Tander's mechanic who was taken to hospital with a suspected broken hand.
See results below …
| | | | | | |
| --- | --- | --- | --- | --- | --- |
| 1 | Jack Daniel's Racing | Rick Kelly | Holden Commodore VE2 | 59 | 01:38:27.0660 |
| 2 | TeamVodafone | Craig Lowndes | Holden Commodore VE2 | 59 | 01:38:28.3793 |
| 3 | Jack Daniel's Racing | Todd Kelly | Holden Commodore VE2 | 59 | 01:38:34.9911 |
| 4 | Orrcon Steel FPR Falcon | Mark Winterbottom | Ford Falcon FG | 59 | 01:38:35.5377 |
| 5 | Toll Holden Racing Team | James Courtney | Holden Commodore VE2 | 59 | 01:38:41.0770 |
| 6 | Jim Beam Racing | Steven Johnson | Ford Falcon FG | 59 | 01:38:42.5037 |
| 7 | Trading Post FPR Falcon | Will Davison | Ford Falcon FG | 59 | 01:38:44.2947 |
| 8 | Bundaberg Racing | Fabian Coulthard | Holden Commodore VE2 | 59 | 01:38:45.5244 |
| 9 | Pepsi Max Crew | Greg Murphy | Holden Commodore VE2 | 59 | 01:38:46.2665 |
| 10 | Jim Beam Racing | James Moffat | Ford Falcon FG | 59 | 01:38:48.0028 |
| 11 | Irwin Racing | Alex Davison | Ford Falcon FG | 59 | 01:38:50.6340 |
| 12 | Wilson Security Racing | Tony D'Alberto | Ford Falcon FG | 59 | 01:38:59.1030 |
| 13 | Jana Living Racing | Jason Bargwanna | Holden Commodore VE2 | 59 | 01:39:53.5429 |
| 14 | Supercheap Auto Racing | Russell Ingall | Holden Commodore VE2 | 58 | 01:38:38.9748 |
| 15 | Fujitsu Racing GRM | Michael Caruso | Holden Commodore VE2 | 58 | 01:38:42.0123 |
| 16 | SP Tools Racing | Shane Van Gisbergen | Ford Falcon FG | 58 | 01:38:47.2927 |
| 17 | Fair Dinkum Sheds Racing | Karl Reindler | Holden Commodore VE2 | 58 | 01:38:48.1784 |
| 18 | Toll Holden Racing Team | Garth Tander | Holden Commodore VE2 | 58 | 01:38:49.8200 |
| 19 | Team BOC | Jason Bright | Holden Commodore VE2 | 58 | 01:38:51.0034 |
| 20 | VIP Petfoods | Steve Owen | Holden Commodore VE2 | 58 | 01:38:53.4746 |
| 21 | Triple F Racing | Dean Fiore | Ford Falcon FG | 57 | 01:38:49.0037 |
| 22 | Fujitsu Racing GRM | Lee Holdsworth | Holden Commodore VE2 | 57 | 01:39:09.6277 |
| 23 | TeamVodafone | Jamie Whincup | Holden Commodore VE2 | 56 | 01:38:55.2733 |
| 24 | Stratco Racing | David Reynolds | Holden Commodore VE2 | 52 | 01:39:03.2430 |
| DNF | Lucky 7 Racing | Tim Slade | Ford Falcon FG | 26 | 41:21.8233 |
| DNF | Mother Energy Racing Team | Jonathon Webb | Ford Falcon FG | 22 | 33:41.8310 |
| DNF | Gulf Western Oil Racing | Warren Luff | Holden Commodore VE2 | 14 | 22:21.0225 |