Paul Dumbrell out of today's V8 Race 5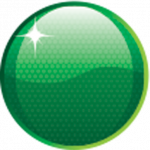 Paul Dumbrell will not compete in Race 5 of the V8 Supercars Championship after his heavy accident at Turn 3 in this morning's wet qualifying session.
Dumbrell's The Bottle-O Racing Falcon understeered on a slippery part of the street track, collecting the Turn 3 wall.
The team is currently assessing whether the entry will be able to be repaired for tomorrow's 200km race.
Dumbrell's non-start means that there will only be 27 cars competing in today's 200km event.
Team principal Tim Edwards confirmed that the car will be out of action today.
"It's out for today, but we're assessing whether we can repair it for tomorrow," Edwards told Speedcafe.com.
"We're assessing it now. It's got substantial front end damage, and we're just looking to see the integrity of the shell is still there.
"It was just one of those things. There was a change in track conditions and it was a fair bit better than the last time he got there.
"He's a little bit battered and bruised, but he'll be OK."
CLICK HERE for a full qualifying report.