Mark Webber frustrated by Saturday issues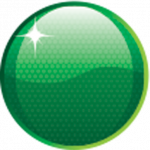 Mark Webber has described his Saturday at Shanghai as 'very frustrating,' after qualifying down in 18th place for tomorrow's Chinese Grand Prix.
CLICK HERE for Speedcafe.com's qualifying report
Having been forced to race without a working KERS system just six days ago in Malaysia, the Red Bull's energy recovery device again gave the Australian trouble in China – with Webber doing just one flying lap in Practice 3.
The system was then turned off for qualifying, where Webber failed to progress through Q1, after his team decided against the safe option of running a set of soft tyres to avoid missing the cut.
Webber now stands to lose significant points in the World Championship tomorrow, after main rivals Sebastian Vettel, Jenson Button and Lewis Hamilton locked out the first three positions on the grid.
"It's a very frustrating day," said Webber.
"We didn't have a smooth P3 or Q1 and we paid the ultimate price at end of the day.
"We thought we had enough to get through on the prime tyres – we have the pace, but I couldn't get the tyre working on my secondrun.
"We'll see what we can do tonight, but I can only go forwards.
"I can't remember the last time I was out in Q1 – it was a long, long time ago, so it was a bad day for us."
Webber last failed to make it into Q2 at the 2009 Bahrain Grand Prix, after traffic destroyed his final run.
See below for Speedcafe.com's Chinese Grand Prix Race Guide