Kelly: Need more speed to be regular winners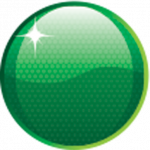 Despite winning Race 5 of the V8 Supercars Championship on the streets of Hamilton, race winner Rick Kelly still believes there needs to be more speed from the Jack Daniel's Racing machines to be consistent race winners.
Kelly, who scored Kelly Racing's first-ever V8 win today, plus his 10th career victory, cautioned that his team needs to build on their recent form to be a title threat.
"We still need to chip away at our dry pace and learn a little bit more about the cars," Kelly said.
"Hopefully we can continue to rise up the field."
After just three years in existence, Kelly says that the win will make his team even more hungry for success.
"It's probably a bit greedy, but we want more and more. We've cracked the first one, so we need to get plenty more," he said.
Todd Kelly made it a memorable day for Kelly Racing, finishing in third place behind TeamVodafone's Craig Lowndes.
Todd paid tribute to his loyal team members.
"To get up here and have two cars up here is pretty special," he said.
"We've got a fantastic bunch of people now, and every single one of them at Kelly Racing deserves the result that we've got."
CLICK HERE to see Speedcafe.com's full race report …
See below for a full transcript of the post-race press conference with the Kelly Brothers and Craig Lowndes.
QUESTION: You've won Bathurst before, and that is hard to do, but a dry, wet, low visibility strategy – talk us through your race win from go-to-whoa.
RICK KELLY: It was definitely an interesting race from our point of view. At the start, I snuck up the inside and I wasn't sure if I was going to take everyone out – they were going a little slower than expected. Thankfully, we got around there and built a five second gap, which was great.
The car was really strong in the dry, which is great for us because we had a couple of dramas yesterday and we weren't sure what our real pace was. But in both the dry and the wet, the car was fantastic.
I'm really stoked for the guys. They've worked so hard in the lead-up to this with the damage from the Grand Prix. The Jack Daniel's Commodore proved to be fast, and that's fantastic for us.
QUESTION: This is a replacement chassis due to the incident you had with Craig Lowndes (second place today) at the Grand Prix. Todd has won in that chassis before – in the wet as well – it's certainly been good to you.
RICK KELLY: That's right. The race that Todd won in 2008 at Symmons Plains was wet too, so we might need to do a long range weather forecast before each race and see if it's going to be racing. We might need to bring this chassis to all wet races.
It was a good battle out there. At the end of the race, I probably stitched Todd up on the restart. My engineer told me that the Safety Car is in pitlane. You can't actually accelerate until you hear that. I waited right up until the control line. I thought "If I don't go now, I'll end up 10th at turn one.
I took off quite late and Todd got swamped. That was a bit of a bummer, but the last thing you want to hear on the radio when you have a 10 second lead is that there's a Safety Car. If it wasn't for that, we would have finished one-two.
Todd did a great job to get from 19th or 20th to second at one point. Craig was quick at the end, but it's great to win a race for Kelly Racing in trying weather conditions, differing pit strategies, dry running, wet running, and guys like Craig and Todd pushing you. It's definitely very rewarding.
QUESTION: What does it mean to you that you've finally scored the first win for your in it's third year. What does it feel like to have finally cracked it?
RICK KELLY: It's probably a bit greedy, but we want more and more. We've cracked the first one, so we need to get plenty more.
I'm quite lucky that Todd takes more of the load off me back at the race team running the racing component of it. It's hard out there with four competitive guys in our team.
After qualifying, we had three in the 10 and Todd would have been there too if it wasn't for the red flags. It's tough to race with four guys – you need to be on your toes to keep in front of them and push each other.
It's quite good with (Greg) Murphy and (David) Reynolds there and I think it won't be long until all of us are fighting for that top step on the podium.
We still need to chip away at our dry pace and learn a little bit more about the cars. Hopefully we can continue to rise up the field.
QUESTION: On the back of your recent (marriage) proposal to Elysia, do you think you'll do that again tonight, and every other night so you can ensure you get more race victories?
RICK KELLY: It's funny you mention that. Every time Todd has had a child, with Mason and Alex, both times were close to a race meeting and go on and win a race. We may need to have about 15 kids, depending on what race we need to win!
QUESTIONS: Craig, talk us through your race because it was hard to follow …
CRAIG LOWNDES: I think it was hard for us to gather as well. We were running pretty strong at the beginning. We came in for a set of slicks, went back out, then came in for a set of wets, went back out, and Ithink I was running about 12th when it all settled out and the weather really closed in.
There was a fair bit of frustration in that middle part. When you're up the front and you get bumped back, you wonder why, andwe'll analyse that.
Our car speed was good, we just had to be a bit patient. We had a great battle with (Jason) Bargwanna. I was following him for most of the back half of that race, Murphy was there too, and then Bargs joined the party, so it was a bit of fun and games for about 20 laps.
The Safety Car came out at the end and helped me enormously. Not only did it help me get past Todd, but I closed on Rick, which would have been frustrating for him.
The speed was good at the end. I was basically on par with Rick. We might have been able to catch him, but I don't think we had the extra pace to pass him. It's a credit to those guys to do what they've done.
QUESTION: What was the track like to drive on? Was it fun, dangerous or otherwise? And talk about the slipperiness of pit lane and the concrete…
LOWNDES: All of the above! We all started on slicks, we had a bit of fun slipping around in the greasy conditions and then it dried out a bit. We put another set of slicks on and of course it rained. We put wets on which was a little earlier than others which was good because it allowed us to build up tyre temperature.
Towards the end, between Turns 5 and 6, you couldn't see anything. Murphy got past me, I was wheel spinning and I was looking out the side of the car to see where the track was at. Visibility was quite poor around that section.
In it's areas, the track was quite slippery.
As for pit lane, I passed my guys by about three feet. I forgot I was on slicks, locked up on the concrete, and they had to push me back. It cost me a bit of time, but luckily enough, a lot of people had thesame problem.
QUESTION: Todd, it's only fair you get to enjoy Kelly Racing's first victory by being on the podium …
TODD KELLY: I'm just really happy to be here, and not in the fence somewhere out there. The last 17 laps, the wipers stopped working, and I think they were the hardest laps I've ever done. It was quite difficult to try and see the puddles and avoid them.
With no wipers, when you've got your engineer telling you that you're in P2, and you can't see where you're going, that's not good fun.
To get up here and have two cars up here is pretty special. To do it as a driver is great, but to be also responsible for every aspect of the team, you can't really cop that, so we've got a fantastic bunch of people now, and every single one of them at Kelly Racing deserves the result that we've got.
QUESTION: You sound a bit hoarse. Is that the flu or is it from yelling on the radio?
TODD KELLY: (Sarcastic) Nah, we went out last night!
Nah, it was just a bit of a sore throat.
I wasn't all that keen on letting Frosty past. There was a bit of a battle there for a couple of corners. Luckily, we both survived it and managed to stay on the podium.
QUESTION: You were seen at the track with a bit of a beard. You've shaved it off today. Is that another omen?
KELLY: Well, I was going to leave it on, but it was starting to annoy me with the balaclava so I had to get rid of it.
QUESTIONS FROM ASSEMBLED MEDIA.
QUESTION: Rick, what happened on the entry to pit lane (where he brushed the wall)? What was going through your head?
RICK KELLY: You saw that, did you?!
My engineer told me to be really cautious, but I locked up instantly. that stuff is the most slipperiest stuff in the world. I hit the fence on the right hand side of the car and I thought I was going to go into the fence in front of me. Somehow I managed to sneak around and pull into pit lane.
I was very lucky there. After I came out of pits, I saw on the big screen that a couple of guys had fenced it pretty heavily.
Coming into pit lane behind someone, you're trying to monster them to cut the gap down, so I'd imagine that's what happened. I actually hit my car controller as well. I think he's fine. He's a bit angry (at me).
QUESTION: Could you talk more about the special feeling winning in your own car …
RICK KELLY: Look, it's difficult. It's going to take a couple more minutes for things to sink in. It was just great to see the guys at the end of it.
I didn't know who was on the radio – it did not sound like my engineer. They were screaming at the top of their voice. I wasn't sure if someone had tapped in! It was great to see the guys on pit row.
And the crowd, the whole way around, were standing and clapping for the whole race they'd just seen. Not just for us, but for everyone I think. They really enjoyed it out there. There's nothing better than seeing that. It was very rewarding and something I'll remember forever.
QUESTION: Jamie Whincup and Garth Tander are the only guys to have won this race. It must be good to have broken that monopoly?
RICK KELLY: Yeah, absolutely. It has been a good event over the years.
The second last race was over here in Pukekohe. We won the last round and last race there, so it's good to come back to NZ and grab a win, that's for sure.
Like Todd said, we've got great guys on board and they've worked really hard over the last couple of weeks, and they truly deserve it.
It has been a tough couple of years, and all those guys have put in one heck on an effort.
QUESTION: Rick, you said at Clipsal that when things are good for you, it's bad for Todd and vise-versa. Do you feel like everything is coming together?
RICK KELLY: Yeah, certainly. But it's not only with Todd and myself, it's with Greg and Dave as well, which is fantastic, and it's keeping us on our toes. That restart probably cost Todd, so hopefully we can make amends, and we can both finish one-two, but Craig was pushing hard…