Briscoe edges Power in practice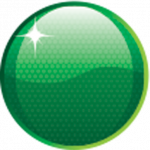 Ryan Briscoe has turned the tables on his Australian compatriot and fellow Team Penske driver Will Power – beating the championship leader to the top spot in Friday practice at Long Beach.
Briscoe's best effort of 1:10.74s around the famed street course was enough to beat power by 0.15s.
Andretti Autosport's Ryan Huntear-Reay, who was involved in a collision with Briscoe in the most recent race, Scott Dixon (Ganassi) and Alex Tagliani (Schmidt) rounded out the top five.
Former Champ Car World Series champion Paul Tracy is making his first start of the 2011 IndyCar season this weekend, running slowest by some margin in the #8 Dragon Racing entry.
See below for the full practice result
| | | | | | |
| --- | --- | --- | --- | --- | --- |
| 1 | Ryan Briscoe | Team Penske | 6 | 01:10.7403 | –.—- |
| 2 | Will Power | Team Penske | 12 | 01:10.8885 | 0.1482 |
| 3 | Ryan Hunter-Reay | Andretti Autosport | 28 | 01:10.9984 | 0.2581 |
| 4 | Scott Dixon | Target Chip Ganassi Racing | 9 | 01:11.0210 | 0.2807 |
| 5 | Alex Tagliani | Sam Schmidt Motorsports | 77 | 01:11.2842 | 0.5439 |
| 6 | Helio Castroneves | Team Penske | 3 | 01:11.3615 | 0.6212 |
| 7 | Marco Andretti | Andretti Autosport | 26 | 01:11.4033 | 0.6630 |
| 8 | Vitor Meira | A.J. Foyt Enterprises | 14 | 01:11.4749 | 0.7346 |
| 9 | Justin Wilson | Dreyer & Reinbold Racing | 22 | 01:11.5862 | 0.8459 |
| 10 | Oriol Servia | Newman/Haas Racing | 2 | 01:11.5948 | 0.8545 |
| 11 | Tony Kanaan | KV Racing Technology-Lotus | 82 | 01:11.5954 | 0.8551 |
| 12 | Dario Franchitti | Target Chip Ganassi Racing | 10 | 01:11.6709 | 0.9306 |
| 13 | James Hinchcliffe | Newman/Haas Racing | 06 | 01:11.7080 | 0.9677 |
| 14 | Mike Conway | Andretti Autosport | 27 | 01:11.7909 | 1.0506 |
| 15 | Takuma Sato | KV Racing Technology-Lotus | 5 | 01:11.8077 | 1.0674 |
| 16 | Sebastien Bourdais | Dale Coyne Racing | 19 | 01:11.9267 | 1.1864 |
| 17 | Danica Patrick | Andretti Autosport | 7 | 01:11.9533 | 1.2130 |
| 18 | Raphael Matos | AFS Racing | 17 | 01:11.9538 | 1.2135 |
| 19 | Graham Rahal | Service Central Chip Ganassi Racing | 38 | 01:11.9652 | 1.2249 |
| 20 | E.J. Viso | KV Racing Technology-Lotus | 59 | 01:11.9979 | 1.2576 |
| 21 | Simona de Silvestro | HVM Racing | 78 | 01:12.2060 | 1.4657 |
| 22 | Charlie Kimball | Novo Nordisk Chip Ganassi Racing | 83 | 01:12.3114 | 1.5711 |
| 23 | Sebastian Saavedra | Conquest Racing | 34 | 01:12.4229 | 1.6826 |
| 24 | JR Hildebrand | Panther Racing | 4 | 01:12.4348 | 1.6945 |
| 25 | James Jakes | Dale Coyne Racing | 18 | 01:13.4100 | 2.6697 |
| 26 | Ana Beatriz | Dreyer & Reinbold Racing | 24 | 01:13.4170 | 2.6767 |
| 27 | Paul Tracy | Dragon Racing | 8 | 01:14.5701 | 3.8298 |