Angus Fogg one step closer to NZV8 title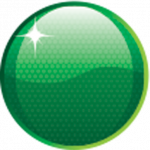 Angus Fogg has all but guaranteed himself the New Zealand V8 Championship after taking race one of the Series decider on the streets of Hamilton this afternoon.
The damp conditions played their part in the race, with several incidents punctuating the affair.
Fogg survived a late race charge by Andy Knight, who utilised a mid race Safety Car to get on racing terms with Fogg. On the penultimate lap, the pair collided but the leader regathered and was able to come home for the win.
Off the rolling start, Tim Edgell was unloaded from his third grid position before the tightly bunched field got to Turn 1 and the other drivers did well in taking avoiding action to miss the stricken black car.
Six laps in and a multi car pileup eliminated Dean Perkins and Haydn Mackenzie who had nowhere to go but into the boot of Perkins, thus terminally damaging the bright orange #20 machine.
Edgell – who had an eventful day – was involved in the incident as well.
John McIntrye dropped into second from pole and was passed early in the race by Knight. He held onto third and Craig Baird advanced his way through to fourth position after his troubled qualifying session yesterday.
The NZ V8s – who are competing in their Championship decider this weekend – will be back on track for races two and three tomorrow.