Webber optimistic ahead of Chinese Grand Prix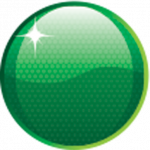 Mark Webber is optimistic of a strong result at the Chinese Grand Prix this weekend despite the continued issues with the Kinetic Energy Recovery System on his Red Bull RB7.
The system cost the Australian a number of positions at the beginning of last weekend's Malaysian Grand Prix – however the fightback Webber launched to finish fourth was arguably one of his best drives.
While confident, he is cautious of the development that rivals have shown in particular McLaren.
"I'm not underestimating our rivals, McLaren in particular have done a phenomenal job to turn around the performance of their car," he said.
"We have a great car as well – it's already won a couple of races this year and will win some more."
He is expecting that tyres will again be a big talking point – Webber forecasting the Chinese circuit to fall somewhere between the abrasion levels of Albert Park and Sepang.
"The track temperature isn't going to be as high in China as it was in Malaysia and there are more fast corners in Shanghai than Melbourne, so I believe we'll see tyre wear between the two. We could see as many as three pitstops per car," he said.
The team had just 36 hours to get the cars and equipment packed and taken from Malaysia to China.
"It's been very busy for the boys, but they're pretty used to these back to back races now," Webber said.
Practice for the Chinese Grand Prix begins today, with qualifying tomorrow afternoon and the race on Sunday.
For more with Mark Webber, as well as an indepth team-by-team insight ahead of this weekend's Chinese Grand Prix, see Speedcafe.com's Race Guide below