Tyre bundle decision delayed until morning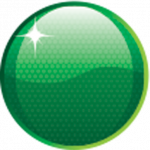 A decision on the layout of the back chicane and the use of tyre bundles and sensors won't be made official until tomorrow morning's V8 Supercars driver's briefing.
The chicane – featuring three sensors at the three parts of the Turn 4 chicane (pictured) – saw its configuration change three times over the four practice sessions today.
After nearly 70 'short-cutting' offences in the first session (only contested by the bottom 50 percent of the field), a tyre bundle was inserted at the middle section, and in the final session, the sensor was also turned off at that middle point.
The final session saw just 16 offences across the entire field.
Most drivers quizzed by Speedcafe.com believe that two active sensors and one tyre bundle will be the way the cars will race in tomorrow – but they still aren't convinced the situation is perfect.
Leading V8 Supercars driver and nominated category safety spokesman Garth Tander says that implementation of the system has the right intentions, but there are still some refinements to come.
"I understand what they were trying to achieve with the set-up, but there's just no margin for error at that chicane," Tander told Speedcafe.com.
"With the way they were going to run the penalties, there was no way they could race like that. The whole field would be doing four drive-throughs each.
"Without all of the bundles, visibility is good, so the set-up we ran in Practice 4 was certainly better, but because you have to be so careful on the third kerb, it's actually harder on the car.
"Ultimately, we want to move towards using the sensors, but we've got some fine-tuning to do. It's not ready for this weekend.
"We need to tweak it, but I think it will eventually work.
"The disappointing thing is that the driver's briefing isn't until tomorrow, so we can't resolve it tonight. We should be discussing these so we can come up with a solution and work on it overnight."
Orrcon Steel Ford Performance Racing's Mark Winterbottom described the sensor system at Hamilton as "terrible."
"The laser system they use was good at Clipsal but it's terrible here," Winterbottom told Speedcafe.com.
"They put the tyre bundle back in once and its my gut feeling it will be back in tomorrow.
"I can see how they need to take the sport forward (technology wise) and the laser works really well, but just not here."
The driver's briefing starts at 8.30am NZT.
CLICK HERE for all the results from the final V8 Supercars practice session at the ITM400 Hamilton.
See below for Speedcafe.com's ITM400 Hamilton Race Guide