Tactics could be used with new chicane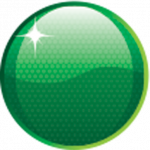 V8 Supercars drivers say that short-cut tactics could be used to gain an advantage at the Hamilton street circuit's revised chicane.
Jack Daniel's Racing driver Rick Kelly has suggested that drivers will play fair through the chicane, until they see an opportunity to pass a rival where they could cut the chicane.
Although unspecified at this time, each driver could get as many as three warnings before a penalty is handed out.
The new chicane configuration on the back straight will see the tyre bundles scraped, replaced by sensors that will judge if a driver has short-cut the corner. The system was used successfully at the Clipsal 500 and is being trialled in today's first V8 practice sessions before an official decision is made whether they will use it for the rest of the weekend.
"It's something you can use from a tactical point of view during a race, particularly if they give you two or three credits during the race," Kelly said.
"I think most drivers will save them up to the end so they can attack the car in front of them.
"It's going to come down to a lot of discipline from the drivers point to view, which will be a struggle. Trying to get drivers to go around the kerbs, instead of over them without the tyre bundles is going to be tough.
"But I think it's a great thing to be honest. Tyre bundles have served a great purpose, but as technology improves, the new beacon system they've put in is a great step forward. We've just got to refine it and make sure it works well."
The first V8 Supercars practice starts at 10.10am NZT.
See below for Speedcafe.com's ITM400 Hamilton Race Guide