Rally Australia off 2012 calendar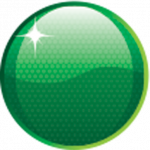 Rally Australia and Rally New Zealand will continue as rotational events in the World Rally Championship after the FIA confirmed the 2012 calendar.
Rally NZ returns to the fold in 2012 after Rally Oz in Coffs Harbour this September.
The 2012 FIA World Rally Championship was announced following an extensive period of consultation between the WRC promoter North One Sport, individual event organisers, competing teams and the FIA, motorsport's world governing body.
In line with the FIA allowing for greater flexibility in the format and structure of events, the new calendar will achieve a greater spirit of innovation, reflected in the inclusion of a long distance event in Argentina and the multi-territory Sweden-Norway rally.
Abu Dhabi will be a new event in the WRC following along the lines of F1 into the United Arab Emirates.
"Formation of the 2012 WRC calendar has been a long but constructive process involving a significant amount of input from a number of parties," said Simon Long, the CEO of North One Sport.
"Competition for places has been intense with many high quality submissions being made from countries all around the world. However, we are convinced the events that have been selected will offer the variety, challenge, prominence and high quality organisation the WRC demands.
"It is a very exciting time for the WRC right now and this is further reflected by the 2012 calendar."
More details will be announced during the coming months.
2012 calendar (in alphabetical order)
Abu Dhabi*
Argentina (long distance event)
Finland
France
Great Britain*
Germany
Greece
Mexico
New Zealand
Portugal
Spain
Sweden – Norway
* Subject to confirmation and approval of the Event Business Plan and format