Patrizi's repaired Porsche is "better than new"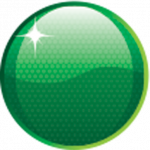 Michael Patrizi's damaged Porsche Carrera Cup car has been completely rebuilt and according to the team will be "better than new."
Patrizi was involved in a heavy crash in the opening race of Round 1 of the Carrera Cup Championship at Albert Park where he struck the wall at the exit of Turn 12.
The car was patched up at the circuit and able to compete in Race 2 and 3, but the team completely stripped it down when it returned to McElrea Racing's Gold Coast-base.
All of the front panel work and front tub forward of the windscreen was cut out of the car, and team boss Andy McElrea says that the car is now "better than new."
"The end result is that the car is as good as new, and probably better," McElrea told Speedcafe.com.
"At this stage, it has been a couple of hundred man hours on the car to get it to this point, and it also showed the value of having insurance in motor racing if you're going to do this stuff.
"The car gets back from the panel shop today or tomorrow. My crew will work on it this weekend. We are doing a test day at Phillip Island on Tuesday with Jonny Reid's car, and then we'll be back into Patrizi's car to finish it off before loading it into the truck for Perth."
Patrizi will get some miles in his team-mate Reid's car during the Phillip Island test.
The West Australian driver is over the moon with the efforts of McElrea's crew.
"This repair is a testament to McElrea Racing," Patrizi told Speedcafe.com.
"The accident at the Grand Prix was large, and it was 100 percent my fault. The car was patched up to race on Saturday and Sunday, and it was fast, and a lot of teams might have just left it. McElrea Racing has completely stripped the car and made it better than new. New panels, new insides, I'm so proud to be driving for these guys."
Patrizi enjoyed one-off support from Wilson Security Racing in the first round, but Patrizi will be unveil a new West Australian-based backer for the remaining rounds of the 2011 season.
The next round of Porsche Carrera Cup will support the Trading Post Perth Challenge at Barbagallo Raceway on April 29-May 1.