Jason Richards fundraising campaign launched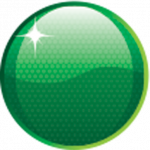 Australian and New Zealand V8 Supercar drivers have rallied together to launch a major public fundraising campaign in aid of Jason Richards.
The drivers will make the announcement this morning in Hamilton, New Zealand, ahead of this weekend's ITM400 Hamilton street race.
An auction website has been created – bid4jase.com – selling a wide range of personal, household, sporting and motorsport items donated by the drivers, teams and their wider networks of sponsors, media and supporters.
People anywhere in the world can bid for items on the site with net sale proceeds going directly to support Richards's cancer treatment.
In November last year, Richards was diagnosed with Adrenocortical Carcinoma – a rare and aggressive form of cancer.
The bid4jase.com auction concept has been spearheaded by Greg Murphy and fellow V8 Supercars competitors Garth Tander and Paul Dumbrell.
The most substantial item donated for auction is a brand-new Holden Cruze Series II, given to the charity by GM Holden.
Former team-mate Murphy says that bid4jase.com is a way for everyone to help Richards and his family.
"We might be fierce competitors out on the track but off the track we are a bunch of like-minded, community driven people who really care for our own," said four-time Bathurst winner Greg Murphy.
"Jason Richards is a mate to each and every one of us here in pit lane and as usual he's going at a million miles an hour – this time to beat cancer.
"GT, PD and myself wanted to create something that every driver in pit lane could get involved in and we came up with bid4jase.com."
Approximately 75 donated items being offered for initial sale, with an additional 200 donated items will be added for sale across the next month.
Bid4jase.com branding and promotion will be seen all throughout the ITM400 Hamilton this weekend, including across the windscreen of the Toll Holden Racing Team Commodores.
CLICK HERE to go directly to the bid4jase.com auction site …