Chinese Grand Prix Race Guide now available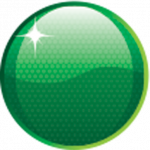 By Speedcafe.com
Friday 15th April, 2011 - 7:46am
Speedcafe.com's guide to this weekend's Chinese Grand Prix is now available.
Featuring in the third Race Guide of the season, Australian World Championship hopeful Mark Webber says that it's too early to start panicking about his team-mate Sebastian Vettel's form that has seen the German unbeaten in his last four starts.
"It could be a lot worse than it is at the moment," says Webber.
The Formula One pecking order could again be in for a shake-up this weekend, as the teams head from the heat of Sepang to a cool Shanghai.
Despite hitting the track just five days after the Malaysian Grand Prix, many of the cars are sporting new parts – including some potentially critical improvements at McLaren.
Speedcafe.com's The Bagman runs through a full team-by-team analysis in the Race Guide to keep you up to date with the latest happenings in the ever-changing world of Formula One.
Click on the magazine below to start reading.
Comments are closed.