Bob Muir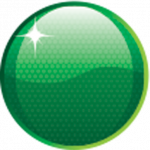 Bob Muir was an open wheel specialist. He raced Formula Vee, Formula 2 and Formula 5000 in Australia and then in the USA and Europe in the 1970s.
He was one of a number of successful open wheeler campaigners, like Bruce Allison, that impressed with their speed and took their careers overseas in the pursuit of a coveted Formula One drive.
Muir was hooked on open wheelers the moment he saw Sir Jack Brabham driving at his hometown track at Orange, NSW, it also helped that his father enjoyed his driving also.
"My dad was a larrikin in the car, he was known as the fastest man in town," Bob Muir explained to Speedcafe.com
"The race track was at the airport at Orange, I remember seeing Sir Jack Brabham getting out of his REDeX Special.
"I remember crawling under the fence to see him and thought it was the biggest thing in my life, he was such a hero driving at 150 miles per hour, and there were all of those olden, golden cars, it was a big thing for a country boy to experience this."
From that moment Muir was hooked on open wheelers.
"I only wanted to race open wheelers, I was never interested in anything else," said Muir.
"I just grew up around the Tasman Series, Jimmy Clarke and John Surtees.
"You'd see five ex- world champions racing on track. Graham Hill was a larrikin and liked the girls.
"It was a pretty buzzy life when you are a kid, you'd say 'I want to be a world champion, this'll do me'.
"Also, racing at Warwick Farm was terrific; there were big crowds back then.
"Touring cars were okay but they were clunky next to an open wheeler.
"I enjoyed the freedom, there were no rules. You could fiddle with them and do anything to make them go faster."
Hooked on fast cars, Muir decided to purchase one and go racing, which led onto Formula Vee.
"I had an Austin-Healey Sprite that I took to Katoomba, that was my first ever race," said Muir.
"I remember the Le Mans start, I was near the back and started well, I was third going into the first corner and all these cars were coming up behind me and I didn't know what to do.
"I thought I'd hang off to the left and hoped they'd all pass me; that was my first experience in a race car.
"When Formula Vee came into Australia I bought one. Johnny Harvey told me about the series, he mentioned it was inexpensive to race so I gave it a go."
Muir progressed from Formula Vee to Gold Star and Tasman Series racing. The Tasman series at the time saw the who's who of international drivers racing across Australia and New Zealand, taking advantage of a southern hemisphere summer.
As was the norm back then, Muir, like many drivers, used to purchase cars that had been involved in accidents, rebuild them and go racing.
In F5000, Muir purchased a damaged T300 from Frank Gardiner, which he raced in Australia and then took over to the US.
"I nearly won my first race in the US," said Muir.
"It was at Road America in Wisconsin, but I was robbed of victory by a faulty battery terminal.
"That was my first experience, but by the time the season was over I was flat broke and sold the car to Warwick Brown."
Muir spent time racing intermittently in the USA when the budget was available. He loved F5000, but he was also given the opportunity to race Formula 2, which led to a trip to England.
"In 1973 I got the opportunity to drive one of the Australian Formula Two cars," said Muir.
"I won half a dozen races, I should have won the series, but didn't.
"A friend of mine, Bob Brown was going to England to open up a glass factory, I was invited over with the cars to race in what I think was called Formula Pacific.
"We did the first season with a lot of problems, then the next season I drove a European Formula two car which was my pinnacle."
It was racing at Mugello in a Formula Two car which rates as Muir's career highlight.
"I was racing alongside René Arnoux and Keke Rosberg," said Muir.
"I hosed off some of the world's best. I started second, Arnoux was behind me and Rosberg was fourteenth on the grid.
"No one knew who I was; people would say 'who is this moo-are'.
"When I first got there I knew I would be quick. I could have got pole but I ran out of petrol.
"I was proud of myself, I was Jack the lad."
It was soon after that Muir got a left field shot at Formula One.
"After Mugello, James Hunt was leading the world championship but his team mate was no-where," said Muir.
"McLaren were going to race a third car at Watkins Glenn and I'd been there two years before on the front row of the grid alongside Jody Scheckter, another career highlight.
"I didn't finish that race but I was as quick as Scheckter. It was exciting because I was knocking on the F1 door.
"I was told that McLaren would run a third car and that I had a drive, it was a like a dream come true, but it didn't eventuate, they never ended up building the car.
"That was the closest I ever got to getting my back-side into a Formula One car."
The other Formula One opportunity had a link to Sir Jack Brabham and Graham Hill. He was visiting famed car designer Ron Tauranac when he saw a Brabham Formula One car that Hill had once campaigned.
"Everything is in hindsight, but I could have hired it to do a Formula one race," said Muir.
"I should have, but I didn't, I could have found the money but I used it on other things."
Muir has no regrets about his career, he loved everything about it, he was, however, disappointed that he never had the funding to give it his all on the race track.
"I never quite found a sponsor," said Muir.
"It's hard, still is and always will be. I could drive, but I didn't have the whole package.
"I don't have any regrets, I'm pretty happy that a little kid from Blayney did what he did."
After his open wheeler career, Muir turned his attention to touring cars (briefly), in particular Bathurst. He finished his racing career alongside five-times ATCC champion Ian 'Pete' Goeghegan.
Muir had known the Goeghegan family long before they teamed up in the Army Reserve backed XD Ford Falcon in 1981. He was good mates with both 'Pete' and Leo. He is still friends with Leo.
"When I teamed up with Pete the Army was rapt," said Muir.
"Not only because Pete was driving the car, but they got a lot of publicity out of it."
While he was racing, Muir ran a used car dealership on Parramatta Road in suburban Sydney. Over the last 10 years he has been focussing on brokering.
"I had five or six very good years lending money short term," said Muir.
"The money market has been more difficult over the last couple of years, since the global financial crisis, but it's picking up again."
As for racing, he hasn't driven competitively for some time, but he purchased an old Reynard open-wheeler, which he restored and intends to put back on the track.
Muir is still interested in motorsport, watching it occasionally on television. He is a fan of the way V8 Supercars has turned out.
"I think the V8s are fabulous," said Muir.
"The package that V8 Supercars presents is wonderful, I admire Tony Cochrane, he's a genius. He reminds me of Bernie Ecclestone and what he did with F1.
"I knew Bernie well during the 70s, he helped me a lot. When I was close to him I could pick up the phone and call him. He wouldn't know me from Adam now, but he was a great help."
Muir also has a lot of time for Aussie drivers Will Power and Ryan Briscoe.
"I'm interested in what Will Power and Ryan Briscoe are doing in the States," said Muir.
"Ryan's uncle, Doug Briscoe, used to be a rallyer and his father and I go back 30 odd years, well before he was born.
"We were friends, so to see how well Ryan is doing is fantastic.
"I think it could have happened to me, but it didn't. It's great to see a couple of young Aussies doing so well."
Muir's beloved Reynard