Tander: My preference is to stay with HRT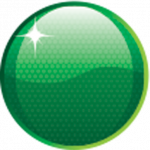 Off-contract Holden hero Garth Tander says that his preference is to stay with the Toll Holden Racing Team beyond this year.
The two-time Bathurst 1000 winner's driving contract concludes at the end of this year, and after four-consecutive years with the factory Holden team, Tander says he is keen to stay where he is, despite interest from rival teams.
"Yes, I am off contract but my preference is to stay at HRT," Tander told The Daily Telegraph.
"From what I understand there are certainly options but my first preference is to stay where I am.
"It is flattering but I am pretty clear on what I want to achieve."
Tander will begin contract negotiations soon with his new personal manager James Henderson of DSEG. It's the first time that Tander has used a manager to negotiate his driving deals having completed that task on his own in the past.
The Daily Telegraph reports that Tander has been linked to a number of teams, including Kelly Racing, but insists that the combination of himself, Toll HRT and new team-mate James Courtney is a winning one.
"I want to continue the good work we've been doing and it's exciting times with James Courtney being here," Tander said.
"The team is very focused at the moment."
Tander also said that he sees no reason why he would sign a long-term deal as he is confident he'll be able to retain a top-line drive in the coming years.
"I don't think I need a long-term deal because that is what a lot of blokes look to late in their career looking to prolong things," Tander told The Daily Telegraph.
"I don't think a need that stability because I don't think it is that late in my career.
"I still have plenty to offer and a lot left. I want to achieve some things in my contract but a super long-term deal is not one of them."
See below for Speedcafe.com's ITM400 Hamilton Race Guide