Queensland Raceway victim of robbery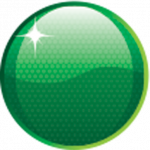 Queensland Raceway was the victim of harsh break-in and robbery early this morning.
The perpetrators broke into the Ipswich-based circuit's garages, taking a black Nissan Skyline race car for laps around the track.
The thiefs smashed through two gates during their joy ride in the track's car, writing it off.
Queensland Raceway's canteen container was also disturbed, although nothing was taken.
The incident happened at 2.15am.
The attack on Queensland Raceway was one of three facilities broken into this morning in the neighbouring areas.
Track owner John Tetley said that the brazen attack is a blow for the circuit.
"They've broken into garages, taken the Skyline out, smashed through a gate and taken it out onto the track," he told Speedcafe.com.
"Then they've smashed through another gate.
"It's a shame, because the car was a good thing. Now it's a smouldering wreck at turn two.
"What do you say? We've got them on video, so the police will look into it."
The Skyline has been written off, and Tetley estimates the damage at the track will total close to $20,000.