PMM's new Sprintcar chassis distribution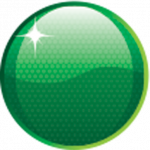 Not only has Paul Morris turned his hand to driving Sprintcars, the former V8 Supercar driver will now be selling one of the leading chassis in the game – J&J – after announcing a deal with the American manufacturer.
Paul Morris Motorsport will be the distributor for J&J Auto Racing Products and they will be distributed from 'The Dude's' Norwell base.
"It's no secret that since I've turned my hand to Sprintcar racing, its become something that I enjoy, it's something I can do without pressure and have some fun – the way racing should be," he said.
"This is a next step of that. J&J have the runs on the board when it comes to Sprintcar racing – they are the chassis of choice for Donny Schatz and they haven't done him any harm over the last few years…"
With three Knoxville Nationals to his credit and a string of World of Outlaws Championships throughout the last five years, Schatz almost single-handedly broke the dominance of Maxim in the United States.
Already the Morris outfit has created an impact with J&J, popular Queenslander Cameron Gessner having switched to the American chassis and immediately taking it to the podium at Titan Garages Brisbane International Speedway last weekend.
Now with Morris on board as a distributor in Australia – working with other distributors – Camden Neon Signs, Maxwill Motors and Monte Motorsport, J&J can now take an even more active role in the Australian Sprintcar industry.
The deal was sealed when founder of J&J – Jack Elam – toured the Norwell facility, which includes Paul Morris Motorsports' V8 Supercar operation, The Driving Centre and the Castrol EDGE V8 Super School.
"Once I saw the facility in Norwell and the professional manner in which the team run their V8 Supercar teams I knew PMM was the right distributor for my brand in Queensland," Elam said.
"Sprintcar racing is very popular in Australia and its great that Paul so many of the guys at PMM have a strong connection with the sport."
Morris concurred:
"Of all the four-wheeled divisions in Australia, Sprintcar racing has probably the biggest competitor numbers nationally," Morris said. "There's really only karting as a collective that has stronger numbers than Sprintcars.
"So from a business perspective, it makes sense for us to be involved with J&J. On the other hand, Sprintcar racing also has the potential to grow, it could really do with an injection of fresh ideas."