Paul Dumbrell still eyeing V8 retirement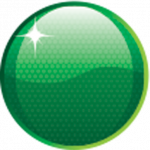 Paul Dumbrell is still eyeing full-time retirement from V8 Supercars at the end this season.
After a number of deliberating months, the Bottle-O Racing driver announced in November last year that 2011 would be his last year as a full-time V8 driver, stepping aside to concentrate on his flourishing business career.
Dumbrell stands by his claim of six months ago, telling Speedcafe.com that he is committed to finishing 2011 and hanging up his helmet in terms of full-time involvement in the V8 Supercars Championship.
"I certainly think I've made the right decision," Dumbrell told Speedcafe.com.
"Circumstances change on a regular basis for me with my endeavours outside of motorsport. At the current time with my commitments through work, I certainly can't see myself going on next year.
"I haven't held any firm discussions at this point, but I think everyone was understanding of my decision to go one more year, and that's where it stands at the moment."
Dumbrell admits that he enters each V8 event with a hint of sorrow, knowing it could be the last time he competes at the track.
"Yeah, absolutely, and I was probably having those thoughts midway through last year," he said.
"I think it has helped me to enjoy my racing and it probably played it part in me enjoying my best season (last year).
"Last year, 60 percent of the year I was retiring, 30 percent of the year, I was up the air, and the last two races I was pushing on.
"Going into a race and not having the pressure put on me, enjoying myself and having something outside of motorsport has taken my mind off the motorsport side of things.
"There's compromise there. Sometimes, I'd like to spend more time focusing on the racing, trying to get more speed out of the car or myself, but it's still just a juggling game that I play."
Dumbrell currently sits 17th in the 2011 V8 Supercars Championship after an indifferent start to the year and says that his Ford Performance Racing Falcon FG still has some way to come to match the might of Jamie Whincup's TeamVodafone Commodore.
"Jamie Whincup is certainly the benchmark. At some of the races, he has been far and beyond everyone. Everyone has a lot of work to do," Dumbrell says.
"We've got the speed, and we've had it at certain points, and I know we're only two races in, but we haven't been as consistent as we'd like to be.
"If you look at Adelaide with all three cars, Davo got a pole, Frosty qualified on the front row, but we only came away with one podium from six opportunities.
"I don't think we have delivered on our expectation or potential. We've got to start hitting our straps over the next few events, or else it will be another scenario where we've under-delivered.
"Triple Eight is the form team at the moment, but at the end of last year, we held that tag and we had their pace.
"We've got a bit of work to do, but we've got a few things up our sleeve that will come into the system that should get us a little bit closer as well."
For more with Paul Dumbrell and Mark Winterbottom, CLICK HERE for their exclusive interview for Speedcafe.com …
See below for Speedcafe.com's ITM400 Hamilton Race Guide