MotoGP lands 2013 Texas race deal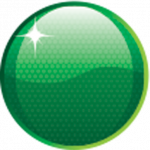 The Austin, Texas, Grand Prix circuit will host a round of the MotoGP World Championship from 2013, track promoters Formula One United States and Full Throttle Productions have announced.
The yet-to-be-completed venue has also been given its official name, Circuit of the Americas, ahead of its debut on the Formula One calendar next year.
Unlike Formula One, MotoGP has a significant presence in the United States, with existing races at Laguna Seca (California) and Indianapolis (Indiana), as well as four riders (Nicky Hayden, Ben Spies, Colin Edwards and John Hopkins) currently competing in the 17 bike field. Both Spies and Edwards are Texans.
The Texas race appears poised to replace the Indianapolis event, which has been run since 2008, but has no contract in place beyond this year.
MotoGP promoter Carmelo Ezpeleta said the 10-year deal to race in Texas is a dream come true for himself and former World Champion, Texan Kevin Schwantz
"We are delighted to be adding the Circuit of the Americas to the MotoGP calendar," said Ezpeleta,
"It's an honour to expand our championship to Texas, which has a rich history of producing world championship riders.
"We have had a wonderful and special relationship with Kevin (Schwantz) for 20 years and often talked about a mutual dream of increasing the popularity of MotoGP in the U.S. and raising our already successful worldwide profile.
"Now, with what Tavo Hellmund (circuit chariman) is doing in Austin, we have realized that situation and are looking forward to this new venture together.
"The 10-year agreement is a sign of our confidence and commitment to the future success of MotoGP racing in Austin."
The 2011 MotoGP World Championship continues early next month at Estoril, Portugal.