Kip Foster to lead family affair at Nationals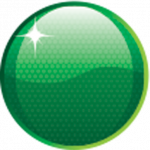 Perth's Kip Foster will be looking to hunt down his fifth Australian Championship next weekend at the Cockburn International Raceway – but he won't be the only member of the Foster family in action.
Foster will be competing in the highly competitive Clubman Heavy category while his wife Kerry, who finished on the podium at the National Championships in 1999, will line-up in the Senior National Light category.
As if the pair racing in their respective categories against Australia's best drivers wasn't enough – they'll also be nervously watching on as their 15 year-old son Scott competes in the Junior Clubman category.
"You could really say that the sport has consumed our lives, more than usual, for the past few months but we're all looking forward to taking on Australia's best on our home track," said Kip Foster.
Having competed in the sport since the age of eight getting behind the wheel of a kart to race at speeds in excess of 120 km/h is second nature to Foster. However, the racer will turn into nervous husband and parent when his wife Kerry and their son Scott take to the circuit in their races.
"I'm definitely more nervous than anything when Scott is racing, purely because I want him to do well, and I'm pretty superstitious as well," said Foster.
"When Kerry races I'm also more nervous than when I race, mainly because once the race starts I've got no control but she's been around the sport for nearly as long as what I have though and knows how to handle herself on the track.
"Both of them have been pretty fast and I'd hope that they are both somewhere near the front of the pack across the weekend."
As if three Fosters wasn't enough for the opposition, Kip's nephew Lee Foster – who finished second in the 2009 event in Townsville, will also be amongst the 300 competitors lining up across the ten categories being contested.
Practice for the championships begins on Monday April 18 ahead of qualifying on Friday April 22. The heat races will be contested on Saturday April 23 followed by the championship finals on Sunday April 24.