Jack Daniel's and Kellys boost flood support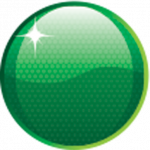 The V8 Supercar fraternity has continued to throw its weight behind the on-going flood relief efforts in both Queensland and Victoria.
Kelly Racing and their major sponsor, Jack Daniel's, played an active role in one of the biggest fund raising events seen in Melbourne for sometime at Lindsay Fox's car museum in Docklands last night.
The who's who of Melbourne's business community turned out to the $500 per plate function and when the hammer fell on the final auction item of the night the gathering had raised a massive $1.3 million.
Lindsay Fox drove the night and was enormously generous with both his donations and his buying at the function, which was attended by Victorian Premier Ted Baillieu and compared by Channel Nine personality Eddie McGuire.
Five-times national touring car champion Mark Skaife was also a guest on the night and an auction item which involved the winning bidder and 10 mates doing a day of driving at Fox's Phillip Island circuit, sold for almost $20,000.
Jack Daniel's parent company, Brown-Forman, donated a premium bar for pre-dinner drinks for the 300 guests.
Brown-Forman Australia's Managing Director Marshall Farrer was a guest on the Kelly Racing table along with several key members of their sponsorship group.
Farrer was one of the driving forces behind the Kellys competing in the opening race of the year with the word 'Queensland' emblazoned down the side of their Commodores in Abu Dhabi – where alcohol signage is not permitted.
The gesture highlighted the State's flood crisis to the rest of the world and went hand in hand with a $100,000 cash and kind donation to the Queensland appeal.
Farrer was interviewed by McGuire during the evening.
"We are very pleased to have played a part in such a fantastic evening supported by so many generous people," said Farrer.
"So many people are still hurting from the enormous flood damage in Victoria and Queensland and it is at times like these that we need to keep digging as deep as we can.
"Lindsay Fox and his team must be congratulated on such a fantastic initiative and for their amazing generosity."
Rick and Todd Kelly were unable to attend the evening because of their V8 Supercar commitments in at the ITM 400 Hamilton in New Zealand this weekend.