FPR drivers visit Kiwi earthquake zone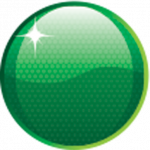 Ford Performance Racing drivers Mark Winterbottom, Will Davison and Paul Dumbrell took time out of the lead-up to this weekend's ITM400 Hamilton to visit earthquake ravaged Christchurch.
One of New Zealand's largest Ford dealers – Avon City Ford – was hit incredibly hard by the massive earthquake. The drivers visited the dealership and met with dealership staff and locals – all of whom are still trying to come to grips with the natural disaster that struck now seven weeks ago.
Mark Winterbottom – driver of the #5 Orrcon Steel FPR Falcon – couldn't help but be impacted by what he saw in Christchurch.
"The devastation is quite hard to comprehend," he said.
"Although it was seven weeks ago, it is as though it has just happened. There isn't a lot that has been touched since the earthquake struck. It could have happened yesterday.
"The whole town has basically been shut down, the CBD is virtually a ghost town and we had to have special access to get in there."
With the V8 Supercars set to hit the track tomorrow for practice, Davison believes the sport's annual visit across the ditch will help to boost spirits.
"Visiting the dealership was pretty humbling, I've got to say," the driver of the #6 Trading Post Falcon said.
"This weekend will take on extra significance for the people of New Zealand, being the first major national event since Christchurch.
"New Zealand loves its V8 Supercars and you can really feel that when you're over here, there's always a great atmosphere."
Practice starts tomorrow with qualifying, the top 10 shootout and the first 200 kilometre race on Saturday, before another qualifying session and 200 kilometre race Sunday. The ITM400 Hamilton represents the first time that all soft tyres have been used at a street circuit.
See below for vision of the FPR drivers in Christchurch.
See below for Speedcafe.com's ITM400 Hamilton Race Guide