FIRST PICS: Dean Fiore's two-event livery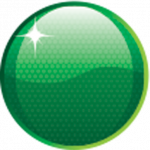 Dean Fiore will carry extra support from Sitech for the next two events of the V8 Supercars Championship in Hamilton and Perth.
Sitech will be seen on the doors of the #12 Triple F Racing Falcon FG, as well as its regular position on the bonnet.
Sitech, a Perth-based mining and road building technology distributor, has supported Fiore's Triple F Racing team since mid-2010.
To take advantage of the local round in two weeks time, Sitech has upped it support to take title sponsorship rights that will include this weekend in Hamilton.
Fiore is pleased to have the extra backing of his loyal sponsor.
"It works for Sitech to have a strong presence in WA, so when I pitched it to them, they jumped at it," he told Speedcafe.com.
"With the lead in round being here, only separated by two weeks, it has worked out well.
"Sitech has been amazing for us. They've been with us from half way through last year and re-signed with us for this year, so they've been great.
"There's some nice synergies between Triple F Racing and Sitech. We're both young, green companies trying to get bigger. They're expanding and getting bigger all the time. They wanted the stronger presence for the couple of rounds, even if its just for the imagery and footage so they can use for future."
Fiore says that he is now working on more major support for the remaining events of the championship.
"It's still head down bum up," he said.
"It's a tough gig out there, especially with some stuff with the team and not getting the results we want to.
"It's easier to go out and hunt for the stickers when you're having some success."
See below for Speedcafe.com's ITM400 Hamilton Race Guide