Q&A: Marcos Ambrose on rebuilding RPM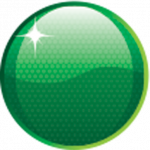 Marcos Ambrose heads into this weekend's NASCAR Sprint Cup series race at Talledega buoyed by a strong finish last time out in Texas.
The former JTG Daugherty Toyota driver made the switch to Richard Petty Motorsport and Ford this season, and seven races in, sits 19th in points.
In the below interview, Ambrose gives his feelings on his season so far.
Q: How do you feel coming off a sixth-place finish at Texas?
MARCOS AMBROSE: We're back in the top 20 in points. We're a brand new combination.  I'm driving for Richard Petty Motorsports for the first time and I'm learning people like Todd Parrott.
We've had some great days and we've had some mediocre days. Part of the success in racing is consistency and we're striving for that, although the glimpses of speed are very, very encouraging for all of us and I'm really happy with how we've started our season.
We've had chances to win races and we've  put in some solid drives, too, so I feel good about it. We're eliminating mistakes and we're building a good base for the summer.
Q: Are you where you thought you would be at this stage of the season?
MA: I would love to be a little bit further in the points and have a couple more top 10s. I feel like we've let a couple go. We were really unfortunate at Martinsville and Daytona, so we've had our share of rough luck and I feel like if we would have had a little luckier start, we would be well inside the top 15 in points. That being said, it's a solid start and I'll take it.
Q: You were fourth at Vegas and sixth at Texas, so these 1.5 miles tracks have been a strength. Are you surprised by that?
MA: It's actually a complete switch of form of what I had last year. Traditionally, last year I'd run better on the short tracks than I did on the big tracks, so it's a complete polarization of what we've had over last year.
I do think it's a combination of a lot of factors, but it's encouraging because I know what I'm looking for in a short track, and I feel confident I can get back there, it's just getting some experience with my team and them knowing what I need to run well. We've run good. We finished 15th at Bristol. We ran faster than that most of the night and were in the top 15 all day. We ran well up in the top 10 at Phoenix and just got off strategy there at the end, and at Martinsville we were running really well until we got dumped.
I don't think there's any reason why we can't perform the same on all tracks this year and that's the encouraging thing because last year I felt my weakness really was the one-and-a-half-mile tracks and that seems to be my strong suit right now.
Q: You're 19th in points but well within striking distance of 12th and 10th. At this stage though are you thinking more about winning a race for one of those potential wild card spots?
MA: I would love to be further up in the points, but right now I'm not entirely focused on that. If we run top-10, we're gonna improve our position, so that's really my focus. From week to week we've just got to run top-10 and once we do that, then we can start looking at points.
It's nice to be moving forward in the point system. I really like the way it reflects running well and getting good finishes. It does definitely give you a bump more than the old point system, so that's a good thing and I like it. I like where we're heading and what we're doing.
I'm not that focused on points, to be honest with you, because I just feel like we need to take it race by race at the moment.
Q: How do you feel about Talledega this weekend?
MA: I'm a little bit odd with it. Obviously, nobody knows what this new plate is gonna do.  I'm prepared for it and looking forward to the uniqueness of the race coming up, but it's one of those danger events where you can get caught up in someone else's crash and not get a good finish. For me, I'm looking forward to getting Talladega out of the way, but, at the same time, it's gonna be interesting to see how the race weekend plays out.