PMM secures its Gold Coast 600 drivers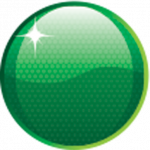 Jan Magnussen and Boris Said look set to be the Gold Coast 600 drivers for Paul Morris Motorsport.
Magnussen, 37, and Said, 48, have agreed to drive with Russell Ingall and Steve Owen respectively in the second-running of the international event.
Magnussen is a former Formula One and Champ Car driver and has competed in V8 Supercars in the past, driving for Team Dynamik in 2003.
Said has also raced in V8 Supercars, competing with PMM at Phillip Island and Bathurst in 2008.
The only thing that has stopped team owner Morris from officially signing up Magnussen and Said is that V8 Supercars has not yet provided the teams with contracts that each international driver must sign.
Regardless, Morris is pleased to have agreed to have the former F1 driver and a part-time NASCAR driver in his squad.
"The thing with Boris is that we've always wanted to get him back – it was just a matter of finding someone to fit in the car with him," Morris told Speedcafe.com.
"We figure that if I can fit in the car with Steve, Boris can too.
"Rusty wanted Jan. He was pretty keen to get here, so I spoke to him and he's said he'd like to do it. It's just a matter of tidying up the paper work now.
"We just need to get the promoter to pass on the generic contracts sorted out so we can have them signed away.
"Jan has driven the cars in the past, and the cars haven't changed a lot, and he won't have to worry about the H-pattern gearbox anymore. I think Jan and Russell will do a good job together."
Morris is a massive supporter of the Gold Coast race concept at the famous Surfers Paradise street track which will see all 28 regular V8 Supercars compete with an international driver.
"It's a huge success. That sort of format could lay the format for the V8 Supercars formula to take over the world," he said.
"Whose to say we couldn't have a race in India one day and have a bunch of Indians race in them. The potential to build on this format is great for our business and a by-product of the effect of having that Gold Coast event last year.
"The international exposure was terrific, so I reckon we could go anywhere in the world that the locals would want to come and watch."
The Gold Coast 600 will be held on October 21-23.