Mark Winterbottom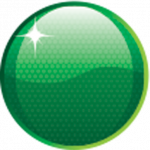 Mark Winterbottom is used to answering the hard questions from Speedcafe.com and its media collegues, but how does he react to the curly questions – when asked by Ford Performance Racing team-mate Paul Dumbrell?
Dumbrell – who co-hosts a radio show with Rick Kelly – took control of Speedcafe.com's dictaphone and spoke to Frosty about life at FPR, life as a dad and their new Ford team-mate Will Davison …

DUMBRELL: So Frosty, how do you think you're going to go this weekend in New Zealand?
WINTERBOTTOM: I thought someone with his own radio show would ask a lot more detailed question!
DUMBRELL: Mate, I'm coming to that …
WINTERBOTTOM: Well, I think the weekend will work itself out and we should be OK.
DUMBRELL: So we've just been to Christchurch to see the devastation that the earthquake left behind. It was a sobering scene …
WINTERBOTTOM: It was a very humbling experience. There are a lot of strong people down there. We went down there to try and take their mind off things. They are very passionate about motorsport, so it was a great to see a smile on people's faces who may not have had a smile for the last seven weeks.
It was a really touching trip, and great that all three of us went down and showed our support.
We threw a function on Tuesday night which FPR covered. It was all about trying to give back to the community, so I think it was a good trip.
DUMBRELL: The latest news in your life is that you're a new dad after the birth of your son Oliver. He looks like he's loving life. How has it been for you in these first couple of races away from home, being a father?
WINTERBOTTOM: It's a lot different to how life was before. It's different to being at home or being at the track when it was just Renee and I. Now, I'm on Skype every night, trying not miss something that he does for the first time. He's a great boy and I'm not missing much.
He's not too far away from coming to the track as well. As soon as he turns six weeks, he'll get immunised and come to the track. It will be great to have Renee and Oliver come.
DUMBRELL: Do you feel different when you're in the race car? Do you take less risks?
WINTERBOTTOM: Umm, no! I don't feel any different in the car, but it's a very good question.
DUMBRELL: A few months ago, it was just yourself and Renee at home. Now, there's a third mouth to feed …
WINTERBOTTOM: When you race and it is just your wife, if anything did happen to me, I'd be confident that she'd survive, but when you have a five week old son, it does change your outlook. I provide for the family, and I'm providing for two now, so there's a lot of weight on your shoulders to make sure you come home from a race meeting.
You always want to come home anyway, and it doesn't hamper your performance, but it definitely changes your outlook when you are away. I guess you do want to be a little safer to make sure you do come home.
DUMBRELL: OK, no more baby talk – back to racing. It's you're 100th race start this weekend. You're slowly catching me!
WINTERBOTTOM: Yep, it's my 100th round. It's a very good milestone.
I've had Orrcon Steel on the side of my car for about 90 of those starts. They've been great supporter and it's a great number to hit. It's a milestone to have one race in our series, so to reach 100 is a pretty cool thing to do.
DUMBRELL: And a new team-mate this year in Will Davison. How do you think he has settled in and how have you find it battling against him?
WINTERBOTTOM: He's settled in well. he's got good speed. I've tried to develop the car a bit more at some of the events. He has probably run our base set up a bit more. He's a bit happier with the car than what I am, and we'll try something different on the car again … I don't know if you know about that …
DUMBRELL: (laughs) No!
WINTERBOTTOM: We'll, I'm the guinea pig in practice, but we think it will work when we put it on. So Will's running the base set-up.
But in all seriousness, he's been good. He put it on pole in Adelaide and showed that he wasn't a '20th position' driver which he was last year. He has a lot to prove and he's coming out with that attitude.
It has been good for the team, and you've been going strong, you've just had some bad runs. We're all getting along quite well, we've just got to wait for the right result.