Force India launches brave hunt for talent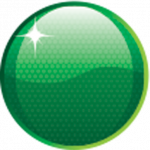 Formula One team Force India is on the hunt for India's next F1 driver.
The team has announced today a new project – the 'Force India F1 Team Academy' (FIF1A) – an initiative aimed at identifying racing talent in India for young Indians aspiring to a serious, professional career in motorsport, both on and off the track.
The program is being supported by ExxonMobil.
According to the team's official press statement, FIF1A has been set up as a separate, not-for-profit entity and will devote itself to three key areas; Racing talent (identifying and nurturing race-driving talent in India), vocational training (providing training to Indians with natural aptitude in a range of disciplines used in careers within motorsport) and academic programmes (providing access to specialised academic programmes related to the field of motorsport for gifted individuals).
In its first year, the academy's focus will be on unearthing racing talent, while the initiatives in the other two areas will be rolled out over the following 18 to 24 months.
The search for an F1 driver has been tagged the 'Hunt for one from a Billion,' providing children between the ages of 14 and 17 with the opportunity to time trial a kart at one of seven selected locations across India. Commencing April 25, 2011, FIF1A will be operating a comprehensive three-stage program where thousands of aspirants will be able to practise karting at subsidised rates and participate in selection rounds spread over a week in seven different locations. Fourteen finalists will then be selected from each city based on the 14 best times set and go on to compete at the National Finals.
In September, 100 finalists will fight for 10 spots in the 'Silverstone Finale' where the youngsters will be apart of a week-long training program including karting, fitness, media and more.
The 10 selected drivers will complete their Silverstone experience with a race in Formula Silverstone cars. At the end of the week, planned for October 2011, an expert panel will pick three finalists on the basis of a holistic assessment of their multiple capabilities and proficiency in requisite areas. The three winners will be announced at the Grand Prix of India, 28-30 October 2011.
The ultimate winner will be put through a full season of racing in a competitive UK championship.
FIF1A plans to run the second 'Hunt for one from a Billion' in 2013.
Force India's chairman and team principal Dr. Vijay Mallya is delighted to introduce this bold initiative.
"The setting up of the Force India F1 Team Academy is a historic milestone in the sports arena in India," he said.
"It marks the first time that anyone has ever embarked on such an ambitious program in India. Our goal is to create a pool of talent and groom aspirants who show exceptional promise by providing them with the necessary corporate funding and support. Our programmes will provide a clear professional career path in motorsport so that one day our selected candidates are able to represent India in the international arena and hopefully bring glory to the nation.
"If the Academy is able to place even one Indian on the F1 grid, then all the effort would have been worthwhile."
So far, India has only had two F1 drivers – Narain Karthikeyan and Karun Chandhok. India will host its first-ever Grand Prix this year in October.