Bright chases first BJR win for JR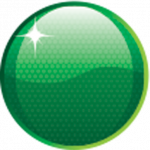 Jason Bright says that it would be fitting if he were to score Brad Jones Racing's first V8 Supercars Championship victory for his ill team-mate Jason Richards at the ITM400 in Hamilton this weekend.
The Team BOC driver says he would dearly like to grab BJR's long-awaited debut V8 Supercar victory in New Zealand this weekend at the home race of his sidelined sidekick, also in the week that Richards celebrated his 35th birthday.
Albury-based BJR is a championship-winner in Thunderdome, Super Touring and Fujitsu V8 Supercars Series competition, but is yet to score a V8 main game victory.
"I'm sure JR's result at the Grand Prix proves that it could easily be him standing on the top step so, if we do well, I hope it's just as satisfying for him," said Bright.
Bright says that stability with the team's car set-up and engineering direction has been a catalyst for improved consistency and results off the back of his fourth place finish at last year's Supercheap Auto Bathurst 1000.
"A year makes a lot of difference. We've been running a pretty similar setup now since Bathurst last year and feel as though we've been competitive on a lot of different circuits since then. The areas where we were weak here last year shouldn't be a problem this year."
Richards was diagnosed with adrenocortical carcinoma last November, at the end of his second year with Brad Jones Racing. In 2011 Jason Bargwanna, who has taken Richards' seat at BJR while the popular Kiwi driver undergoes treatment, will debut new backing from Jana Living on the #14 Commodore at the Hamilton street circuit this weekend.
Bargwanna returns to the cockpit this weekend in Hamilton following a stunning comeback for Richards at the Albert Park 400, highlighted by a second place race finish on the Saturday of the non-points Australian Grand Prix event.