Sensors replace bundles at Hamilton chicane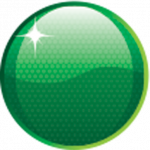 The V8 Supercars will be able to rumble through Hamilton's notorious back straight chicane without the threat of hitting tyre bundles this year.
V8 Supercars Australia and circuit constructors have removed the infamous bundle at the end of the fast chicane, replacing it with the sensors system first seen at this season's Clipsal 500.
The sensors determine if a car has short-cut the course. Each car gets three chances to cut the chicane during a race before stewards intervene and hand out penalties.
In the past, the fast switch-back chaicane has caused some spectacular incidents (See videos below).
Ford Performance Racing's chief engineer Campbell Little says that the track should be faster without the ugly tyre bundles in their road.
"I believe it will speed it up, because if you do flow the car right, you can get through that chicane, when there's no tyres there, without being illegal," Little told Speedcafe.com.
"When the tyres were there, vision was a real killer, especially if you were the second car.
"We saw a lot of people hitting the tyre bundles, not because they wanted to or were trying to get them out of the way, but simply because they can't sight them when they're the second car. There was a lot of car damage from that.
"It'll speed up the straight (into Turn 6) a lot, but it should also make it safer."
The ITM400 Hamilton will be held this weekend.
Craig Lowndes in the 2009 Hamilton event …


Jason Richards gets even more air in 2009 …
While Marcus Marshall put the tyre bundle into a different world.