Greg Murphy can win again: Rick Kelly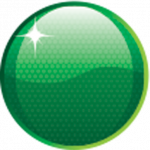 Rick Kelly is adamant that his team-mate Greg Murphy has what it takes to win in V8 Supercars again.
Kelly, driver of the #15 Jack Daniel's Racing Commodore VE, says that the New Zealand legend is starting to get back to his "old self" and, after finishing second in the final race at Albert Park two weeks ago, Kelly says that 'Murph' might have come into form right at the right time – heading into his home race at the Hamilton this weekend.
In the first five years of V8 Supercars Championship racing in NZ, Murphy won four times, cementing himself as the New Zealand's favourite racing son.
Results-wise, the past five years have been lean for Murphy, but his team-mate and team owner Kelly says that the four-time Bathurst winner has got his bite back.
"Murph didn't have a good time last year and I think that has knocked his confidence around a little bit," Kelly said of the Pepsi Max Crew driver.
"He's had a great attitude with us all year and he's been trying to fight back to be his old self.
"To be honest, in this game, everyone knows you are only as good as your last race, and he was second on Sunday at the Grand Prix and had genuine pace to finish there.
"I would say that Murph's back, which is great.
"We are going to a round in New Zealand where we know he gets the best out of himself each year. The Pepsi Max car looks great out there on the track, it's handling very well, he's got a good group of guys behind him and they are all the key ingredients for a very, very strong result.
"I would expect him to be towards the front. I trained with him a few times last week and he's ready to go and fired up for his home event."
The ITM400 Hamilton will be held this weekend.
Kelly will compete in one of his team's spare chassis this weekend after his heavy accident at the Australian Grand Prix two weeks ago ruled his new car out of action.