MINI shows its WRC colours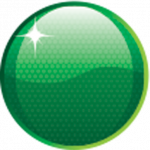 Ahead of its return to top flight rallying at Sardinia in May, MINI has officially launched its team in the UK.
The team will compete at selected rounds in the FIA World Rally Championship (WRC) with the aim of a full-on campaign in 2012.
Developed by Prodrive and based on the Countryman, the MINI WRC will use a 1.6-litre turbo engine developed by BMW Motorsport. Beside its works involvement with the MINI John Cooper Works WRC, Prodrive is supplying customer cars to private rally teams.
2009 Intercontinental Rally Challenge (IRC) winner Kris Meeke (GB) and former Citroen WRC works driver Dani Sordo (ESP) will spearhead the MINI campaign.
Meeke is looking forward to getting the Countryman into WRC competition and going up against the Ford and Citroen factory entries.
"It's something I have been looking forward to for a very long time," said Meeke.
"I joined the team last year and have grown with them ever since. It's very exciting to be part of a factory team in the WRC for the first time.
"If the two cars could finish without problems in the top six, it would be mega."
MINI became legendary in rallying in the 1960s, winning the Rally Monte Carlo on three occasions with the Mini Cooper S. Mini also competed in the European Rally Championship, winning across the continent. That same pedigree took victory in Australia's Great Race, the Bathurst 500 (mile) with Rauno Aaltonen and Bob Holden in 1966.
The MINI John Cooper Works WRC has undergone an intensive programme of tests and completed thousands of kilometres. The MINI John Cooper Works S2000 already made its first appearance in the WRC at the Rally Portugal in March.
"This project is a truly passionate opportunity," said Prodrive Boss David Richards.
"MINI is a cult brand which left a lasting impression during its previous motorsport campaigns. We aim to use 2011 as a preparatory year, amassing experience in order to ensure we are fully competitive from the start of the following season.
"But let's not underestimate the task ahead of us or the stiff competition we will face on the way. However, our target is firmly set on winning the World Championship title again with MINI."
Here Kris Meeke demonstrates the MINI Countryman WRC

Here Dani Sordo talks about the MINI Countryman WRC