Layout changes coming for Yas Marina Circuit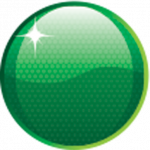 Changes will be made to the Yas Marina Circuit in Abu Dhabi, according to the track's chief executive Richard Cregan.
After what has been described as a "processional" season-ending Grand Prix at the UAE facility, alterations will be made to the circuit's layout between Turns 6 (the approach to the hairpin) and 9 (the first of the long back straights).
The changes will not affect the circuit layout that the V8 Supercars compete on.
The changes to the layout of the track were discussed between Cregan and FIA president Jean Todt at Sepang last weekend.
"Races like Abu Dhabi in 2010, where you cannot overtake, are not acceptable," FIA president Jean Todt said.
The changes will be made before the penultimate round of this year's Formula One World Championship.
Cregan insists that the changes have not been requested due to flaws with the original layout.
"We spoke with Charlie Whiting and he spoke with the drivers and they actually had very few issues with the circuit," Cregan told ESPN.