Home win would be special: Coulthard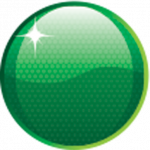 Fabian Coulthard has never won a V8 Supercars race, and he says if there's any place he'd like to get his first win, it would be on home soil.
The Bundaberg Racing driver is one of three local drivers competing in this weekend's ITM400 Hamilton, and in terms of championship position, Coulthard is the highest placed Kiwi (fifth).
Can he produce an upset win on home soil?
"I have high expectations regarding my own personal performance and I do the best I can for myself at every event we go to but to finish on the podium or even win in front of a home crowd would be that little bit extra special," said Coulthard.
"If I can finish on the podium in front of not only a home crowd but in front of my Mum and Dad and my friends that would be sensational.
"We have definitely had a good start to the year, we have had two solid events so far this season and that is why we are in position five.
"To be the leading Kiwi in the championship points table is a great feeling, I have been in this position before so it is nothing new, it is just satisfying that we have moved on from a year last year that wasn't so great. We are finally getting back to where we should be."
Coulthard has finished three out of four races this year inside the top 10 and is confident about his chances on the Hamilton street circuit.
"I like the Hamilton circuit," he said.
"It is a bit of fun and quite a good little track. Given what the Hamilton organisers had to work with in building this circuit, I think they have done a great job to deliver the track they have.
"It definitely provides plenty of action. I have had success there in the past and we can't wait to get back."
While Coulthard is satisfied that the team's preparation has been thorough, he couldn't hide his determination to record his breakthrough win on New Zealand soil.
The ITM400 in Hamilton officially kicks off on Friday with the V8 Supercars on track for four practice sessions. Qualifying will be held on Saturday morning and the first 200km race on Saturday afternoon. The event wraps up on Sunday with a further qualifying session and the final 200km race.