FIRST PICS: Falcon XY returns to Masters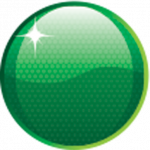 Tony Karanfilovski has unveiled his new 1971 Ford Falcon XY GTHO that he will debut Touring Car Masters class at Barbagallo Raceway in two weeks time.
Karanfilovski, the reigning Group 3 champion in his Alfa GT AM, has upgraded to the Falcon in a bid to be more competitive in the popular class.
While his popular Alfa may not be seen in the Touring Car Masters ranks, he is looking at sending it to the 2011 Monterey Historics at Laguna Seca in the United States later this year.
After acquiring the Falcon from the stable of fellow competitor Gavin Bullas, initial plans were to race the XY as it was, but after realising the strength across the 2011 field, Karanfilovski decided to further develop the car and make an effort to secure top 10 results this season.
"I'm more than confident in the team's ability to prepare a highly competitive car for each race, so if we have reliability and I can get the car home without dropping any positions, then I think we could go OK," he said.
"The team has high expectations for the 2011 season and will only be happy if we finish amongst the top ten in the championship, but it's going to take some luck considering we didn't score points at Clipsal.
"I think the car will be quick straight out of the box, but I'll have to work on adapting to new car nuances during practice to ensure we qualify somewhere in the middle.
"We hope to nail down the set up before qualifying, so we can be challenging for a top 10 weekend in Perth."
While Karanfilovski will debut a new car, there will be a few faces that won't be at the track who had previously committed to the race. Steve Mason, Garry Treloar and Graham Alexander have been forced to withdraw.
The Touring Car masters, presented by Autobarn, will support the Trading Post Perth Challenge at Barbagallo Raceway on April 29/May 1.