Allan Simonsen gets busy in historics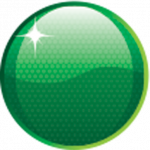 Danish ace Allan Simonsen has added another type of racing to his long list by racing achievements – historic motor sport.
Monaco-resident Simonsen, who will drive with Greg Murphy in the Pepsi Max Crew Commodore in the V8 Supercars endurance races, was asked to share the fleet Osella PA1 of neighbour Ian Khan in the World Sportscar Masters races at Barcelona's Circuit de Catalunya.
"I've never driven the car before," said Simonsen.
"We did a bit of testing here but it is really impressive to drive. This class of racing (for pre-1974 Le Mans-type cars) is dominated by the Lola T70 but we are lighter and better through the corners so it is a good fight. We are 200 bhp down on the Lolas, but we score in the agility."
Sadly for Simonsen, the car retired before he was able to get on board, as Ian Khan started the 60-minute enduro and had a screw come loose in the throttle mechanism and jammed the throttle wide open. Khan had no option but to switch everything off and coast to a halt.
"It was a big disappointment but that's racing. At least no harm came to the car or Ian," he said.
Simonsen will race the car again at the Silverstone Classic in July and the Oldtimer Grand Prix a month later. This adds to his V8 enduro drives with Kelly Racing, Australian GT enduros, Le Mans Series, Le Mans 24 Hour, VLN and British GT races.