Alex Davison ready to fight for V8 wins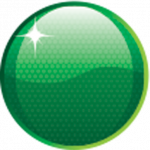 Alex Davison has been one of the V8 Supercars Championship's surprise packets in the first four races of the 2011 title.
The IRWIN Tools Ford driver currently sits fourth in the title chase – a career-high.
After joining Stone Brothers Racing in 2009, big things were expected, but a series of disappointing results had placed Davison under pressure. That was until the opening round of this year's title, when he shot out of the blocks at Abu Dhabi, scoring a podium result.
Things might not have gone so well at Adelaide, but he left with enough points to remain fourth in the title.
After a confidence-building run at the non-championship Grand Prix event at Albert Park (where he finished third in two of the races), Davison is aiming high in Hamilton this weekend.
"Race wins are what we are aiming for," said Davison.
"I've shown that when I have a competitive car I run easily at the front.
"We weren't far off at the Grand Prix, in that last race our outright speed was as good as Jamie's (Whincup), we just didn't have a car that looked after it's tyres as well as his, which was the difference.
"I am confident, we've have had some good results and when you do OK it breeds confidence.
"We've had a few top threes this year and that's what we're aiming for, when the IRWIN Ford is running well anything less than a podium is a disappointment."
Despite the strong start, Davison remains realistic.
"We've still got a lot of work to do and we are realistic, but we are not happy with sixth or seventh, even though we would have happily accepted a result like this last year," he said.
"I'm happy with the way things are going but I'm not going to start pumping my fists until we are on the podium week after week."
The ITM400 Hamilton, New Zealand starts this Friday.
Stay tuned in the coming days for Speedcafe.com's exclusive Race Guide, previewing the ITM400 Hamilton.