Will Power: One of my easiest races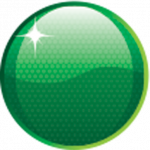 Will Power's victory in the Honda Indy Grand Prix of Alabama has gone some way to erasing the pain of losing last year's title.
Power finished fourth at the Barber circuit last year – and he says that result was part of the reason why he failed in his push for the crown.
After leading from start to finish, Power says that his win on the weekend was more a case or better preparation over anything else.
"I have got so much energy! That is one of the easiest races I have done physically," he said.
"I have been training really hard for the season and Scott Dixon was pushing me to the limit at the end. It was a lot of fun and I am really happy for the #12 Verizon Team Penske car.
"Leading the race from flag to flag just came down to getting the jump start and staying consistent the whole time with where I started. It came down to holding Scott Dixon off until the end."
Target Chip Ganassi Racing's Scott Dixon was runner-up for the second year in-a-row at Barber ahead of his team-mate Dario Franchitti.
Dixon claimed the day was difficult.
"It was a tough day for us," the Kiwi said.
"We cruised around and saved a bit of fuel and I gave it all I could with Will Power. I was trying to give as much pressure as I could on the restart with 20 laps to go and he just didn't give any. It was an overall good day for Target and we earned ourselves some points and this is where our season is started."
The next round of the IndyCar Series will be held at Long Beach this weekend.