Uhrhane wins on debut in British FFord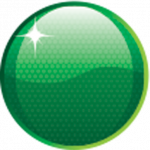 Australian open-wheel racer Geoff Uhrhane has taken a race win on debut in the British Formula Ford series at Silverstone.
Driving a JTR Racing Mygale, Uhrhane qualified on the front row for all three races before finishing second, 11th and first.
The second race was marred by a clash with Race 1 winner Scott Malvern.
Uhrhane finished the weekend with a race win – the perfect way to end his debut British Formula Ford round (and his birthday!)
"I'm really happy with the weekend's result, it's great to be on the podium and have a race win next to my name considering everything that happened," said Uhrhane.
"I was especially pleased with our qualifying pace. To be quick straight away is a promising sign for the upcoming rounds.
"I should have had a better finish in race 2 but was probably lucky to finish and will take the points gladly.
"It's a very aggressive championship, and not what I am used to. I feel like I held my own against some guys who are used to racing this way.
"It's been an eye-opening weekend but I am very happy and can't wait to get to the second event at Oulton Park."
Uhrhane sits second in the MSA Formula Ford Championship of Great Britain on 68 points, seven shy of leader Jeroen Slaghekke.
The next round of the championship will be held at Oulton Park in Cheshire on April 23-25 supporting British Formula 3 and GT.