New Zealand's new V8 series almost sold out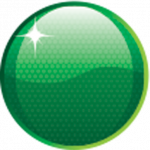 New Zealand's newest motor racing class – the V8 Super Tourers Series – is gathering rapid momentum.
Category boss Mark Petch met with confirmed team owners for the new class over the weekend, with confirmation that 15 of the maximum 16 entries had been sold. The final slot is expected to be filled this week.
Most of NZ's current leading NZV8 competitors have entered, including V8 Supercars hero Greg Murphy, Andy Booth, Johnny McIntyre (two-car team) and young NZ sensation Scott McLaughlin.
The inaugural series will kick off in February 2012 at Hampton Downs. The series will be contested over seven rounds, which includes a three month mid-season break during NZ's winter months.
The new series is aimed to provide cheaper top-level touring car racing under tightly controlled technical regulations.
McLaughlin, currently third in the Fujitsu V8 Supercars Series, has been competing in the NZV8 Series during the summer months and is looking forward to getting behind the wheel of the new seven-litre V8 Super Tourer formula.
"We couldn't help but be impressed with this new V8 Super Tourer and I'm glad we've secured one of the cars from the 16 that will be available for the first race," McLaughlin said.
"I believe most of the front-runners from the current NZV8 series are looking to do the same and I'm so excited to be going up against Murph (Greg Murphy). He's the reason I fell in love with V8 Supercars in the first place at age five and to be racing alongside Greg will be like a dream.
"The cars look awesome and the build quality is sensational. I think they will be quite close to V8 Supercar speeds and performance and that should suit me with all the miles I'll be doing this year in the Aussie V8 Supercars Fujitsu Series."
McLaughlin will be racing in New Zealand this weekend, competing in the final round of the New Zealand V8 Series at the ITM400 Hamilton street track.