Ambrose Motorsport stripped of victory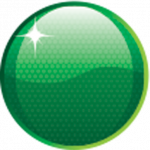 A post-race penalty saw Marcos Ambrose Motorsport driver George Miedecke lose a hard-fought victory in the the latest round of the UARA Stars Series at Kingsport Speedway.
The Jeld-Wen-backed driver had started the race from pole position, but trailed rival Kyle Grissom in the closing stages.
The pair made contact as Miedecke attempted a last-lap pass, sending Grissom spinning.
The Australian was subsequently demoted from first to seventh by the stewards, making him the last car on the lead lap, and handing the win to Texan Brennan Poole.
"It's a shame, I definitely didn't want the race to end that way," said Miedecke.
"I had such a good run coming into the last lap and I just went for it, but unfortunately the door closed on me and there was contact.
"The Marcos Ambrose Motorsport car was easily the car to beat out there today, seventh place is a set-back, but we know we are going to bounce back.
"The bonus points for pole and leading a lap are good, and I think everyone is sitting up and paying notice after our speed in qualifying and the race."
For team principal Marcos Ambrose, the pole and outstanding race pace show that Miedecke is on the right track to progress up the NASCAR ladder.
"Even though I was racing in Texas, I've been closely following George's progress at Kingsport, and I think he did an excellent job in the Marcos Ambrose Motorsport machine," Marcos Ambrose said.
"Finishing second in the opening round and sitting on pole position at Kingsport show that George is one of the men to beat, and that first win is just around the corner.
"The fact that George has already been picked up to race in the ARCA Series shows that people are paying attention to the program we are developing together."
The next round of the UARA Stars Series will take place at Newport Speedway, Tennessee.