Holden considers Cruze for ARC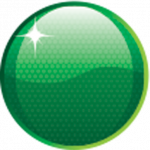 Holden is the first car manufacturer to flag serious interest in the new Australian Rally Championship.
With the Bosch ARC announcing last week a swag of new technical rules to be introduced over the next two years, Holden has seen merit in their intentions, nominating the Cruze model as its possible entry as a factory team into the long-running championship.
Holden says its front-wheel drive Australian-built Cruze is an ideal contender for rally competition.
In the coming seasons, the ARC will be contested solely for two-wheel drive cars in 2013, plus the implementation of an SUV class.
Holden was one of nearly a dozen manufacturers approached by ARC CEO Scott Pedder about the class's new direction.
Other manufacturers visited by Pedder included Subaru, Mazda, Nissan, Peugeot, MINI, Saab, Toyota, Honda and Hyundai.
Holden Motorsport's manager Simon McNamara says that Holden is interested in a possible entry into the ARC, but warned that if the company was to entry, it would not be a token effort.
"If they were looking at making some changes to some rules and specifications, there may be an application from us for Cruze in Australia," McNamara told Speedcafe.com.
"In the immediate future – this year and next year – there'll be nothing, but we're certainly open to ideas. As I said, we'll keep talking about and see where it goes.
"We'd need to do a business case for it, including from a performance point of view. We've got enough parties that can assist us along the way. It would be matter of linking with the right team.
"It's very early days, preliminary conversations were fine, so we'll see where it comes out.
"But our stance is that unless we have a vehicle that is competitive, we wouldn't enter just to make up the numbers."
Part of the "not making up numbers" mantra would mean that if Holden went rally racing in the ARC, it would not do it with its V8 Supercars drivers.
McNamara says that he would prefer to enter an established rally star – like former champion Simon Evans – rather than use a Craig Lowndes or James Courtney.
"From our point of view, we probably wouldn't use a V8 Supercars driver," McNamara said.
"We'd obviously do some cross promotional stuff, but from a racing point of view, we'd take a specialist rally man."