Tony Quinn wins Targa Tasmania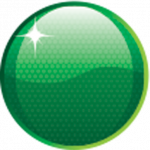 Queenslander Tony Quinn has claimed his second modern Targa Tasmania title in three years with an emphatic display across five days and 500 kilometres of intense competition around the island state.
The 2009 winner was the dominant force in the event in his Nissan GT-R. He and co-driver, Naomi Tillet, took the lead on Targa stage four on the opening day, and were never headed, crossing the finish line at Hobart's Wrest Point three minutes and 39 seconds ahead of Dean Herridge, in a Subaru WRX STI. Matthew Sims was third, a further one minute 58 seconds in arrears.
Herridge's consolation was to claim the inaugural Australian Targa Championship, his consistency across Targa High Country in November, Targa Wrest Point in January and this event being rewarded.
Brendan Reeves showed his class in taking Showroom honours, setting times that placed him in the top five overall.
In the Classics battle, Rex Broadbent made it five straight outright titles, once again showing mastery of the course in his 1974 Porsche 911 Carrera. He finished four minutes twelve seconds ahead of local hope, David Cooper, driving a 1977 Torana A9X with Victorian Nic Ellis third, a further 39 seconds back in his 1977 Porsche 911.
Blaise Paris took Early Modern honours, Jack Waldron won Early Classic, Dwayne Rodgers secured the Late Classic title and Scott Millar was the leading 4WD Showroom competitor.
The Vintage Rallye went to John Lawson in his 1936 Alfa Romeo.
Quinn came to Targa for 10 years before finally securing his first win in 2009. Last year he finished third, but in 2011 the 53-year-old was in a class of his own.
"This is beautiful to win this," said Quinn said.
"It's something that I wanted to do since I knew it was the 20th year of the event.
"We had a bit of a noise in the front end this morning and we were panicking over Mt Arrowsmith and starting to take it easy, but we had a buffer so we cruised through a bit.
"This year our win has been well deserved, and Naomi and I as a team have come on in leaps and bounds.
"We're learning so much about the car, but there are still things we need to do to it to make it a better package. We haven't had much wet stuff to practice on, so I think we'll get better as a package."
Herridge came to tarmac rallying in 2006 after building his reputation on gravel. The Subaru driver rates his Australian Tarmac Championship win as one of his most significant achievements in motorsport.
"It's been our aim to win the championship, and we thought we'd be a chance in that, but it's sometimes hard to have our little Subaru battling against the Lambos and the GT-Rs," said Herridge.
"It's a thrill to win a championship, and I'm very proud to be second in what was arguably the most competitive Targa field that has ever been assembled."
Victorian Brendan Reeves has produced a superb performance to easily win the Showroom class.
A look deeper into the results tells the true story of Reeve's exceptional drive. His time would have placed him in the top five outright, a remarkable outcome for the man in the production car class in a Mazda3 MPS.
Reeves is one of the country's brightest talents in rally, having earned six drives in the World Rally Championship through the WRC Academy.
"We've had a great run and to finish with such a convincing win is awesome," Reeves said.
"We also finish second outright on the first stage today, which was great.
"Our aim was to finish in the top 10 outright, so if we've finished fourth outright that is amazing considering the car we're in."
In second place in the class was carsales.com.au motoring editor, Mike Sinclair, in a Skoda Octavia RS.
As well as the 2011 Targa title, Reeves took the Showroom class honours in the inaugural Australian Targa Championship.
Rex Broadbent has won the Classic outright title every year since 2007. This year his remarkable record faced the challenge of two-time World Rally Champion, Walter Rohrl, also in a Porsche.
But Rohrl struck mechanical troubles on day two. Broadbent was patient, easing his way into the event, taking the lead only on Saturday morning after Andrew Miedecke crashed his 1970 Ford Perana on the Cethana stage.
"Not in a million years did I think I'd win it five times," Broadbent said.
"I come into this event thinking about it as 38 races, and even if you win 37 of them, but fail to finish the last, you don't win.
"You have to finish every stage, so that's how I drive. I'm rarely the fastest, but consistency means I'm always there.
"As far as wins are concerned, the most recent is always the best, but this one has been memorable to be up against Walter Rohrl. That added an incredible amount of prestige to the event."
The first round of the 2011/12 Australian Targa Championship season gets underway with Classic Targa Adelaide, starting on September 13.
Here is the Southern Cross TV News wrap

 
Final Provisional Results : Targa Tasmania
Pure Tasmania Modern
| | | | | |
| --- | --- | --- | --- | --- |
| Pos | Driver / Co-driver | Car | Model | Time |
| 1 | Tony Quinn / Naomi Tillett | Nissan | GT-R |   |
| 2 | Dean Herridge / Ben Searcy | Subaru | Impreza WRX STi | +3:39 |
| 3 | Matthew Sims / Dennis Sims | Nissan | GT-R | +5:37 |
| 4 | Tony Sullens / Julia Barkley | Subaru | WRX Sti C-Spec | +6:52 |
| 5 | Jamie Vandenberg / Simon Vandenberg | Mazda | RX-8 SP | +6:54 |
| 6 | Jim Richards / Barry Oliver | Porsche | GT2 RS | +7:55 |
Pure Tasmania Showroom
| | | | | |
| --- | --- | --- | --- | --- |
| Pos | Driver / Co-driver | Car | Model | Time |
| 1 | Brendan Reeves / Rhianon Smyth | Mazda | 3 MPS |   |
| 2 | Michael Sinclair / Bill Hayes | Skoda | Octavia RS | +14:45 |
| 3 | Andrew Mckay / Alex Hailstone | Mazda | MX5 | +34:12 |
| 4 | Kelly Silverthorn / Duane Bentley | Mazda | MX5 | +45:08 |
Shannons Classic Outright
| | | | | |
| --- | --- | --- | --- | --- |
| Pos | Driver / co-driver | Car | Model | Time |
| 1 | Rex Broadbent / Chris Randell | Porsche | 911 Carrera (1974) |   |
| 2 | David Cooper / Jason Dann | Holden | Torana(1977) | +4:12 |
| 3 | Nic Ellis / Travis Lacey | Porsche | 911 Carrera RS (1977) | +4:51 |
| 4 | Jon Siddins / Darren Ferguson | Datsun | 240Z (1970) | +7:08 |
| 5 | Paul Freestone / Christine Freestone | Holden | 215 (1948) | +15:10 |
Shannons Late Classic Handicap
| | | | | |
| --- | --- | --- | --- | --- |
| Pos | Driver / co-driver | Car | Model | Time |
| 1 | Duane Rodgers / Paul Rodgers | Porsche | 911 Carrera 3.2 (1985) |   |
| 2 | Nicholas Ellis / Travis Lacey | Porsche | 911 Carrera 3 (1977) | +5:08 |
| 3 | Jon Siddins / Darren Ferguson | Datsun | 240Z (1970) | +6:39 |
| 4 | Peter Ullrich / Sari Ullrich | Jensen | CV8 (1963) | +7:00 |
| 5 | Greg Sutton / Paul Kelly | Mazda | RX7 (1979) | +9:01 |
Shannons Early Classic Handicap
| | | | | |
| --- | --- | --- | --- | --- |
| Pos | Driver / co-driver | Car | Model | Time |
| 1 | Jack Waldron / Vin Gregory | FIAT | Abarth 750 (1955) |   |
| 2 | Paul Freestone / Christine Freestone | Holden | 215 (1948) | +0:08 |
| 3 | Andrew White / Ashley Yelds | Volvo | 122S (1961) | +2:18 |
| 4 | Scott Kent / Wayne Kent | Ford | Mustang (1965) | +2:29 |
| 5 | Paul Batten / Mike Batten | Volvo | PV544 (1961) | +6:22 |
Pure Tasmania Early Modern
| | | | | |
| --- | --- | --- | --- | --- |
| Pos | Driver / co-driver | Car | Model | Time |
| 1 | Blaise Paris / Raechel Krause | Mitsubishi | Lancer Evolution VI (1999) |   |
| 2 | Andrew Richmond / Matt James-Wallace | Nissan | Skyline GT-R V Spec II N1 (2002) | +3:32 |
| 3 | Ric Shaw / James Parish | Mazda | RX7 (2000) | +4:40 |
| 4 | David Ayers / Robbie Bolton | Nismo | 400R (1997) | +4:41 |
| 5 | Steve Spada / Christina Condon | Mitsubishi | Lancer Evolution VI (1999) | +7:37 |
TMR Performance 4WD Showroom
| | | | | |
| --- | --- | --- | --- | --- |
| Pos | Driver / co-driver | Car | Model | Time |
| 1 | Scott Millar / Christopher Dean | Mitsubishi | Lancer Evolution X (2008) |   |
| 2 | Tony Warren / Greg Boyle | Mitsubishi | Lancer Evolution IX (2006) | +6:21 |
| 3 | Ralph Norton / Malcolm Norton | Subaru | WRX STi (2010) | +8:54 |
| 4 | Greg Burrowes / Rhonda Burrowes | Mitsubishi | Lancer Evolution X (2008) | +13:37 |
| 5 | Michael Minshall / Paul van der Mey | Mitsubishi | Lancer Evolution IX (2005) | +17:46 |
Shannons Vintage Rallye
| | | | | |
| --- | --- | --- | --- | --- |
| Pos | Driver / co-driver | Car | Model | Time |
| 1 | John Lawson / Andrew Lawson | Alfa Romeo | 6C 2300B Mille Miglia Spyder (1938) |   |
| 2 | Wayne Clark / Roger Richardson | Dodge | Speedster Special (1938) | +4:40s |
| 3 | Martin Wilson / Kevin Pitt | Jaguar | SS Special (1934) | +22:44 |