Norton 360 partners with Speedcafe.com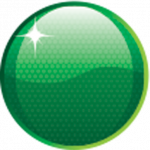 Speedcafe.com is pleased to welcome its eighth Platinum Partner on board today, with Norton 360 joining the news website's growing number of partners.
Like Speedcafe.com, Norton 360 is a leader in its industry. Its range of internet security has been at the forefront of its rivals for over 25 years for Australian home computer users.
Norton 360 is a major sponsor of Australian motorsport, already linked to Triple Eight Race Engineering, Craig Lowndes, Will Davison and James Moffat.
Norton is also the major sponsor of the Norton 360 Sandown Challenge V8 Supercars event (November 18-20).
Matthew Drake, Senior Director, Consumer Business, Symantec, says that Norton's sponsorship of Australian motorsport sends a key message about speed and performance.
"There are many similarities between Norton engineers and V8 Supercar engineers," he says.
"Apart from both being very passionate about motor sport, we both aim for maximum performance without sacrificing safety. Consumers want to be safe from all online threats, but safety shouldn't be at the expense of performance. V8 Supercars sponsorship is a great way to get this message to consumers.
"Our sponsorship involvement was originally with Craig Lowndes and Triple Eight Race Engineering, then we extended it to cover naming rights of Sandown, plus personal sponsorship of James Moffat and Will Davison. The extension of the sponsorship was to help get the online safety message out to fans – fans of both Ford and Holden – and also to give Norton customers and partners the opportunity to get up close and personal with not only our sponsored drivers but the race team and cars as well."
"It's something our customers love and we plan to be involved with V8 Supercars for many years to come."
To coincide with the launch of the partnership between Norton 360 and Speedcafe.com, Norton has recently unveiled a new security product for motorsport fans – the Norton 360 V5.0 V8 Supercars Bonus Pack.
Besides giving you the all-in-one home computer security for up to five PCs, the pack includes, two circuit admission tickets to the Norton 360 Sandown Challenge, a bonus 8GB V8 Supercar-shaped USB key with Norton 360 livery, highlights of the 2010 V8 Supercars Championship on DVD, plus a 16 GB USB key inside the box.
Speedcafe.com marketing and sales manger Leisa Emberson has welcomed the new partnership with Norton 360.
"Norton 360's mantra is for speed and performance – at Speedcafe.com, we have the same philosophy," Emberson said.
"Norton's addition as a Speedcafe.com partner is the eighth in our list, joining Pirtek, IRWIN Tools, Orrcon Steel, Vodafone, Jack Daniel's, Castrol and HDT.
"It's great to see so many household names support Speedcafe.com. It is our endeavour to give them maximum value for their investments, and we hope that the growing number of Speedcafe.com readers support these brands as much as they support us."
Stay tuned to Speedcafe.com for more on Norton 360's involvement with Australia's premier motor racing news service.